Jessica Roetman
Most Likely to Succeed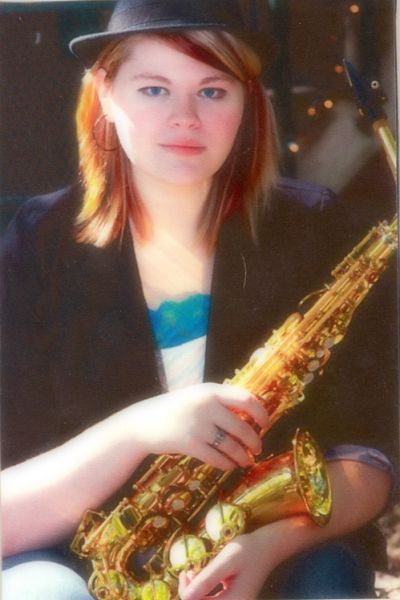 Jess Roetman came into this world on October 12, 1994. Her family includes her mom Susan, her dad Mike, and her sister Jenn. This year Jess is keeping very busy by taking band, music appreciation, anatomy & physiology, grammar, AP Spanish, AP calculus, webmaster, government, and developmental psychology.
Jess has been very involved in her time at Central Lyon by being in band, Jazz Band I, large group speech, individual speech, Mock Trial, webmaster, National Honor Society, and International Club. She has received many awards such as outstanding soloist at 5 jazz band competitions (including state), outstanding attorney & witness awards in Mock Trial, and being a 2 year honor band member. She also keeps herself busy with helping out at church by running PowerPoint and changing the electronic sign.
Her favorite movie is the "The Avengers," and her favorite TV show is "The Big Bang Theory." She likes classical and jazz music and the color royal purple. Jess is also a big fan of the Harry Potter series, and she likes to wear hats. She favors dark chocolate, and her favorite subjects are human anatomy and webmaster.
Jess's future plans include majoring in biology and going somewhere in the medical field. In ten years she sees herself finishing a medical residency. Her most memorable high school moment was when the jazz band earned 3rd place in the state competition. If she could spend a day with anyone, it would be Tom Hiddleston, because he is a fantastic actor and Jess thinks it would be fun to talk to him. "Never give up, even when it seems easier to do," are her words of wisdom to the underclassmen.
We wish you the best of luck in the future, Jess!