Jocelyn Hommes
Class Comedian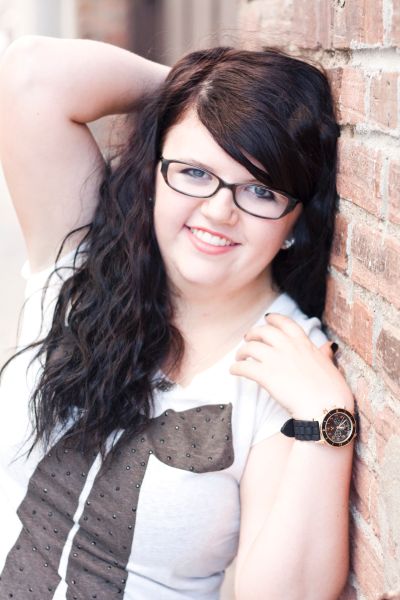 Jocelyn Rae Hommes was brought into the word by her loving parents JD and Lesa and, protected by her two older brothers John & Jason. Her life is fully complete with her ds; her dog pepper and her cats Joe Meower and Delmon.
Jocelyn shows her school pride by being a cheerleader for football and basketball. She also participates in large group speech, Mock Trial, international club, band, jazz band and journalism.
She seems to keep just as busy outsideschool as she does inside school. She keeps herself busy by being a student at Robin'€™s School of Dance, member of senior RCYF and girls league at first reformed Church, and she works at Pizza Ranch in her spare time.
Jocelyn is filling her schedule with band, Spanish four, calculus, grammar, government, sociology, novel II, journalism, single survival and intro to psych.
Even with that full schedule she still finds time to read her favorite books, the ''€œHarry Potter"€ and the "€œTwilight"€ series. She also enjoys punk rock music, the colors purple and black, the television show friends and the "€œLord of the Rings"€ and "€œStar Trek"€ movies. Her favorite food is lasagna, loves the school subject English. She also loves the Minnesota Twins number one fan.
She plans to go to a four year college, eventually land a job, get married and start a family.
We asked Jocelyn if she could, who she would spend day with living or dead. Her response was her grandpa Bob, because she never got to know him.
Jocelyn'€™s favorite memory of high school was traveling to Spain with her Spanish class. "€œEnjoy high school while it lasts!"€ were the words she wanted to share with the underclassman.
Best of luck in the future Jocelyn! You will go far, and be missed by many!