Kayla Metzger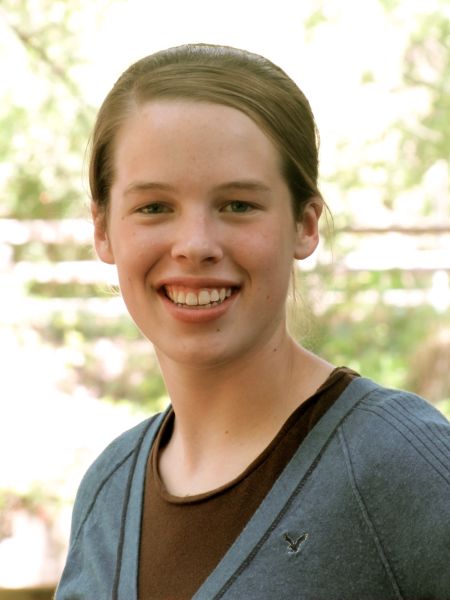 Jerome and Jana Metzger welcomed their daughter Kayla Marie Metzger, into the world on June 14, 1995. Her family also includes her five brothers, Grant, Brady, Austin, Addison, Abram, and her sister Aubrey.
Throughout high school, Kayla has been involved in choir for one year and international club three years. She was also basketball manager one year and volleyball manager one year. Her senior year schedule consists of government, grammar, college algebra, human anatomy and physiology, calculus, AP Spanish, Composition I and II, single survival, and work study. Kayla would like to say thank you to all the great teachers at Central Lyon for striving to give the students the best education possible.
Throughout high school, Kayla's most memorable moment was being inducted to National Honor Society. Her words of wisdom to the underclassmen are "The world is like a mirror reflecting what you do; if you face it smiling it will smile right back at you. Have a good attitude and always do more than is expected." If Kayla could spend the day with someone, she would spend it with her grandma Edith. She was three when Edith passed away, and everyone that knew her said she was the sweetest lady, like an angel.
Kayla's future plans include attending NCC for two years and then going to SDSU to further her education in nursing. In ten years, she sees herself working as a nurse and also being a Spanish interpreter when needed. Good luck in the future, Kayla. You will be missed!