Paige Johnson
Pretty Paige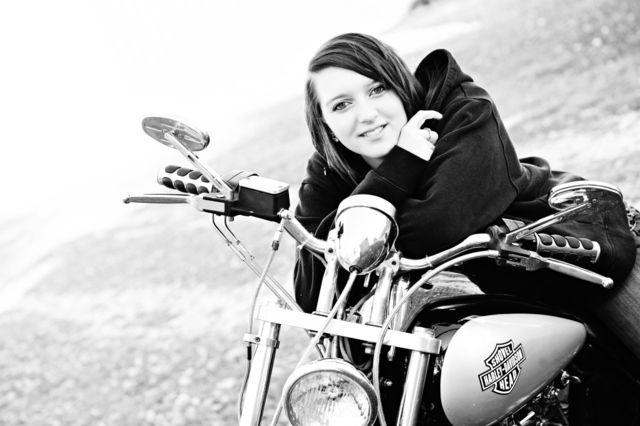 Paige Johnson was born on February 4, 1995. Her parents are Brandi Neuman and Tony Behrens, and she has a younger brother named Oliver.
As a senior, Paige is keeping herself extra busy with her schedule. She is taking choir, Novel I, visual studies, government, basic writing, and ag math. Paige has been in basketball cheerleading for 3 years, choir for 4 years, stage crew for 3 years, and the play for 1 year. Paige's favorite music is country, and she likes the color purple. Her favorite book is "Crank," and she enjoys steak.Her favorite subject is visual studies. Her most memorable high school moment was her junior year prom.
Paige's words of wisdom to the underclassmen are to work hard and focus. If Paige could spend a day with anyone that she wanted, it would be her dad. With how busy Paige is with work and school, she doesn't get to see him much, but to spend the day with him and just to see him again would make Paige very happy.
Paige's future plans include moving away to explore the country, going to college, finding a good job, and living a good life. In ten years, she sees herself working a good job or traveling.
We wish you the very best of luck in the future, Paige!