Jesse Markus
J-Mark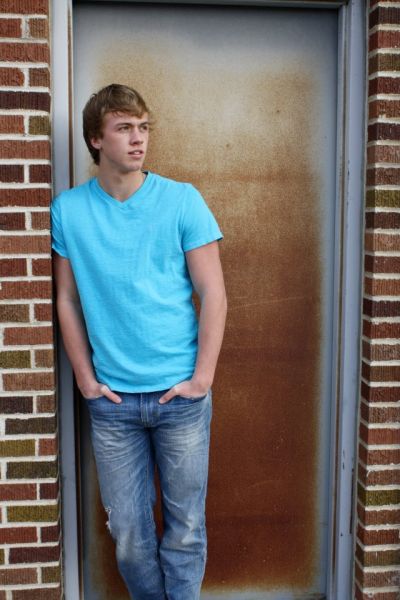 David and Debra were blessed with their youngest son Jesse David Markus on March 6, 1995. His family also includes his two older brothers, Josh and Jon, and his cat Callie.
As a senior, Jesse is keeping himself busy with his schedule. He is taking calculus, physics, Spanish IV, Western civilizations, single survival, grammar, and government. However, his favorite subject is science. While in high school, he has also been a big part of Central Lyon's athletics and extracurricular activities. These include football, basketball, track and field, golf, chorus, jazz choir, swing choir, Teens Against Tobacco Use, Robotics Club, and International Club. He is also a member of the First Reformed Church, FRC youth group, and is employed at Sunshine Foods.
His favorite movies are "Step Brothers" and "Elf." Jesse's other favorites include the color chartreuse, the restaurant Buffalo Wild Wings, the TV shows "Tanked" and "How I Met Your Mother," and the book "Heaven is for Real."
Jesse's most memorable moment in high school was his senior year of football. He was also honored in being named 1st Team All-District for football. Jesse's words of wisdom to the underclassmen are, "Pay attention in calculus."
In ten years, Jesse sees himself married, living in a nice house, with his own asparagus garden. If he could spend the day with anyone he would choose Will Ferrell, because he is funny, and they could giggle together.
Good luck in the future, Jesse! You will be missed!