Josh Hunt
Showstopper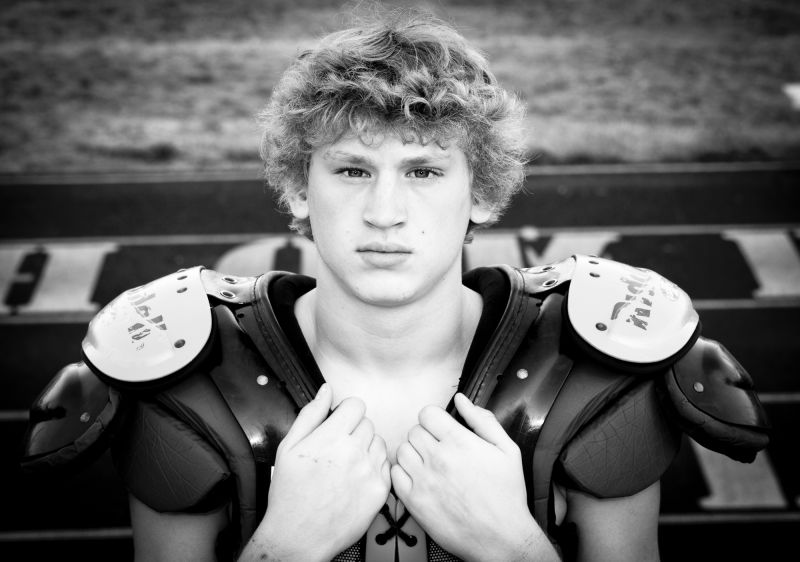 Joshua Ryan Hunt was born on July 14, 1994, to his parents Scott and Deb. His family also includes his brother Bryce, sister Shelby, and three dogs, Daisy, Bud, and Starr.
Josh has been a big part of the football and track programs here at Central Lyon as a four year participant. He was football captain his senior year and has received many honors. These include two-time 1st team All-District, two time All-Review team, and 2nd team All-State. He also holds the school records for most rushing yards in a single game and most total offense in a single game. He also qualified to state track in the 4x100, 4x200, and 4x400 and placed 6th in state in both the 4x200 and 4x100. Josh's most memorable high school moment was his junior year during the Sioux Center football game. . He has also been involved in RCYF youth group at the First Reformed Church and four years of FFA, serving one year as sentinel.
Josh's senior year schedule consists of government, reading American literature, western civilizations, ag. business, Health I, Health II, Ag. Construction II, Applied Woods IV, and work study with the elementary physical education children.
His favorite movie is "Gridiron Gang" and his favorite TV show is "Duck Dynasty." Josh likes camo, country music, and his favorite book is "Where the Red Fern Grows."
Next school year, Josh will be attending University of South Dakota to play football. In ten years he sees himself with a small family started and a good job. If Josh could spend the day with someone he would spend it with Patrick Willis, because he is one of the most inspirational players in the NFL today, he is also one of the best.
Good luck in the future, Josh. You will be missed!