Nate Knoblock
Most Musical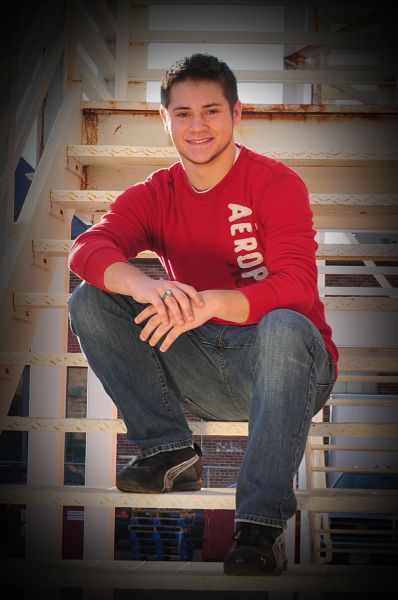 On the day of April 25, 1995, Curt and Laurie Knoblock were blessed with their first son, Nathaniel Knoblock. Aside from Nate's parents, Aric is the only member of his immediate family.
Nathaniel has participated in numerous activities throughout high school, especially in the drama department. He has been in jazz band, jazz choir, musicals, May Term plays, River Valley Players, and the was the drum major. Outside of the drama department, Nathaniel has been a member of Student Council.
Nate has kept himself busy his senior year by taking some of the most rigorous courses Central Lyon has to offer. He is taking AP calculus, AP Spanish, human anatomy & physiology, government, foundations of education, band, choir, and grammar.
When Nathaniel isn't doing homework, he enjoys listening to The Blenders and Josh Groban. His favorite color is green. Nate particularly likes steak, and watching the TV shows "Castle" and the "Sing-off."
Even though Nate has been an All-State Choir participant for multiple years, every single high school moment for him is memorable.
In the future Nathaniel envisions himself getting a doctorate in musical education or conduction at the University of South Dakota. Specifically, in ten years, Nate sees himself finishing college, and hopefully working with professional choirs.
Nathaniel Knoblock's words of wisdom to the underclassmen are "Don't do the bare minimum; do as much as you can in high school."
Good luck in the future, Nathaniel!