Taylor Van Roekel
PonyGirl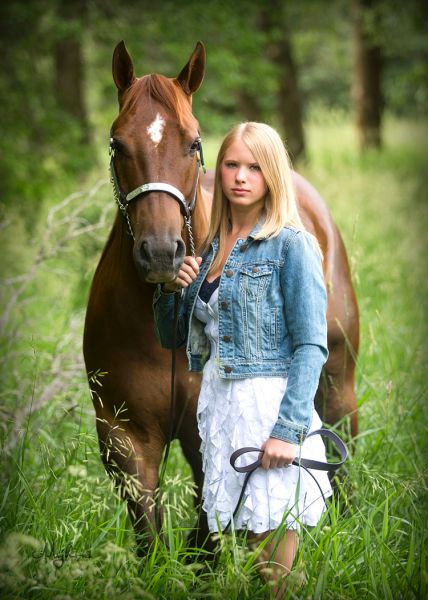 Taylor Jo Van Roekel was welcomed into the world on August 8th,1994 by her two loving parents Willie and Glo Van Roekel. Along with her parents to make her feel welcome were her two half-sisters Amy De boer and Amanda Huisman.
Taylor is a very active member in the community. She is president of the Larchwood Eagles and vice president of the 4H County Council. Taylor barrel races her horses in the Larchwood summer series at the Plum Creek Rodeo Grounds. She is also a member of the AMHA and AMHR miniature horse organizations in which She raises, shows and sells miniature horses on a national level.
She also keeps very active in school. Taylor is former vice-president of FFA, as well as a member for four years. She is also a two year member of NHS, and a three year member of band. Taylor has been a member of the International Club for two years and participated in TATU for one year. She has also played a role in the theatrical part of the school. Participating in The River Valley Players performances her freshman and sophomore years, as well as her performing in school musical her sophomore year. She took her turn behind the curtains, doing stage crew her junior and senior year.
Taylor keeps herself just as busy during the school day as she does outside of school. As well she fills up her schedule with classes such as human anatomy, and physiology, spanish IV, calculus, physics, art, PE, ag Business, grammar, and government. Her favorite classes are Calculus and art.
For those of you who don't know much about Taylor, here are some more of her favorites she shared with us. Her favorite movie is "How to Train your Dragon," and her favorite show is Big Bang Theory. She loves country music, the color "West Lyon" blue, the book "Outsiders" and eating chicken casserole.
Taylor's words of wisdom to the underclassman are "If you are sophomore or freshman, know your place. Also don't cause problems. Putting people down or gossiping will only reflect back on you. Just be supportive."
In the future Taylor plans on attending SDSU for four years of animal science, and possibly finish schooling at Iowa State to pursue veterinary school.
Best of luck in the future Taylor! You will be missed!