Andrew McCarty
Ground Control to Major Andrew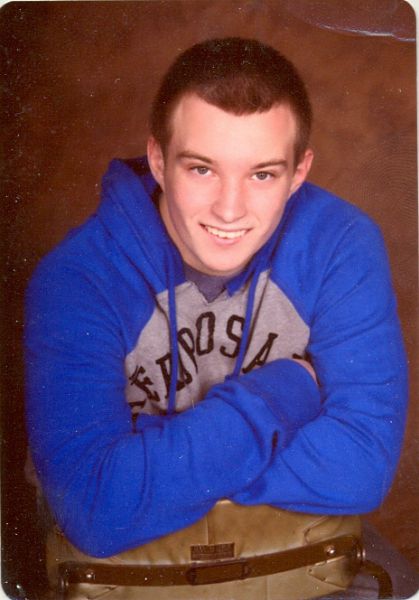 Andrew McCarty was born on July 1, 1995, to his parents Joe and Kim. He also has a younger brother named Sam and an older brother named Grant.
Throughout high school Andrew has participated in football, wrestling, baseball, track, mock trial, quiz bowl, TATU, band, jazz band, Rube Goldberg, boys state, and the NASA Settlement Design Competition. He also spends his time attending the Holy Name Catholic Church, drag racing at Marion, South Dakota, and working at Pizza Ranch.
This year Andrew keeps busy in school by taking government, grammar, single survival, physics, and AP calculus and work studying at DGR. Andrew's favorite movie is "October Sky," and he likes watching "The Big Bang Theory" on TV. He likes to eat nachos, pizza, and scotcheroos, and his favorite music genre is classic rock because "rap is not music." His favorite color is red, and he does prefer redheads. His favorite book is "Red Fish, Blue Fish," and he loves Fords.
Andrew plans on going to Iowa State for Aerospace Engineering, and then he hopes to work for either NASA or Boeing. If he could spend a day with anyone, he would spend it with Hitler just to see what he was like.
His words of wisdom for the underclassmen are "Do not procrastinate. Do your work. Study hard. Have fun."