Kyle Grooters
Farmer Kyle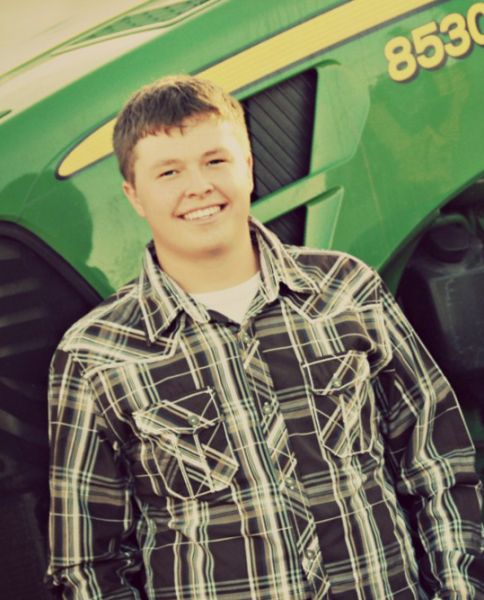 On January 25th in 1994, Randy and Vicki Grooters welcomed their son Kyle into the world. Kyle has three sisters, Elizabeth, Anya, and Alex, two nephews, and two nieces.
Kyle has been a very important member of the Central Lyon Chapter of FFA throughout high school. Kyle has received various from his participation in FFA. He also is involved at First Reformed Church of Rock Rapids where he attends RCYF; he also videotapes the Sunday morning services regularly.
Kyle'€™s senior class schedule includes basic writing, ag math, ag construction, metal fab, ag business, work study, government, and American literature. Kyle'€™s favorite class in school is any ag class. Some of his other favorites include the color green, steak for food, "Contraband''€ for favorite movie, "Gold Rush''€ for TV show and country for music genre.
Kyle'€™s best high school memory is chasing Mr. Stegemann on Highway 75 with his friends Austin Ahders and Cameron Hasche. His words of wisdom to the underclass are, ''€œGet your work done and things will go well."€ In ten or so years, Kyle sees himself running his family'€™s farming operation with a family of his own. If he could spend one day with anyone in the world, dead or alive, Kyle would chose his Uncle Laryl Grooters. He would like to meet him and get to see who he was since Laryl passed away before Kyle was born.