Luke Grooters
Most Athletic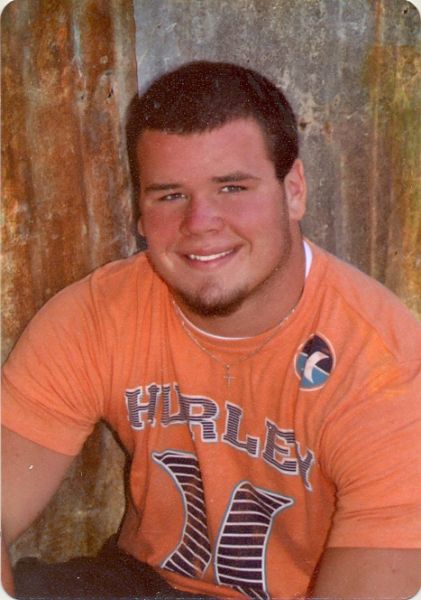 Luke Grooters, the son of Dell and Renae Grooters, was born on October 31, 1994. His family also includes his sisters, Kayla and Megan, and his cat Rosco.
Luke'€™s senior year schedule consists of business math, grammar, government, shop, single survival, advanced health, and work study. Luke has also been a big part of the athletic programs here at Central Lyon. He has been a four year participant in football and baseball, one year of basketball, and one year of wrestling. He has also been a two year FFA member, a member of the First Reformed church, and Sr. RCYF youth group at his church. Luke has done various missionary projects in Haiti. He has received 1st Team All-District honors in football as well as 1st Team All-Conference honors in baseball.
His favorite TV show is "€œFriday Night Lights" and his favorite movie is "€œRemember the Titans."€ His other favorites include the color hot pink, his cat Rosco, the subject health, and the food bacon cheeseburgers.
Luke'€™s most memorable high school moment was stepping on the football field for the last time as a lion. If Luke could spend the day with anyone he would spend it with his Uncle Larrel because he passed away when Luke was in high school and he never got the chance to meet him since he is named after him.
Luke is going to be attending Morningside College next year in Sioux City to play football and attain a business major. In the future he sees himself married with at least one child. Luke'€™s words of wisdom to the underclassmen are "€œListen to your teachers, work hard, and be yourself!"€
Good luck in the future, Luke! You will be missed!