Mikayla Miller
Nicest Eyes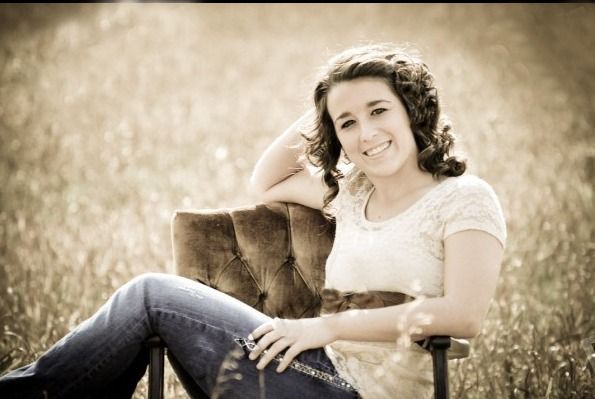 Mikayla Joy Miller was brought into the world on September 9, 1994. Waiting upon her arrival was her loving mother Jennifer Miller. Along Mikayla's side was her younger brother Blake. To add to their family, they adopted Sadre, their dog KC their cat; and Frank, their turtle.
Mikayla has been very active throughout her high school career, participating in volleyball, softball, International Club and swing choir for all four years of high school. She also was active in track, football cheerleading and AAU volleyball for three years. She also was a part of the basketball team and the wrestling cheerleading squad for two years. Her senior year she was a part of the competition cheer squad. Outside of school she is a member of the Third Avenue Youth group.
Her senior year schedule is filled with several classes. She keeps herself busy taking anatomy and physiology, calculus, grammar, government, psychology and Novel one. Along with these classes she takes two college classes, public speaking and western civ. Throughout her high school career Mikayla has been on the honor roll every quarter.
Mikayla's favorite subjects in school are biology and anatomy and physiology Mikayla outside of school and church likes to spend time doing some of her favorite things. Watching her favorite movie, "Mean Girls," listening to country and hip-hop music, reading her favorite books by Lurlene McDaniel's one wish foundation series. Her favorite television show "Pretty little Liars and the Lying Game." Mikayla's favorite colors are pink and baby blue, and her favorite Dorito chicken casserole and mac and cheese.
Mikayla got the chance to take a Spanish trip to Spain between her junior in senior year, making that her most memorable high school moment.
"My advice is to get your homework done, study for tests, and just have fun while you can. Time flies by so fast, so make the most of high school." Mikayla's words of wisdom to the underclassman.
In the future Mikayla hopes to play softball in college and softball and have a major in biology. Hopefully after college finding a job working with marine animals or wildlife animals.
We asked Mikayla if she could spend the day with anyone living or deceased who would it be and why? Mikayla's response was "Ryan Reynolds or Channing Tatum, because they are the hottest guy actors in my opinion."
Mikayla also added that she'd like to thank her mother, grandparents, and her brother for supporting her all through high school and all of her sporting events, musical events and school in general, " I couldn't haven't asked for better support!"