Brendan Ryan
Busy Brendan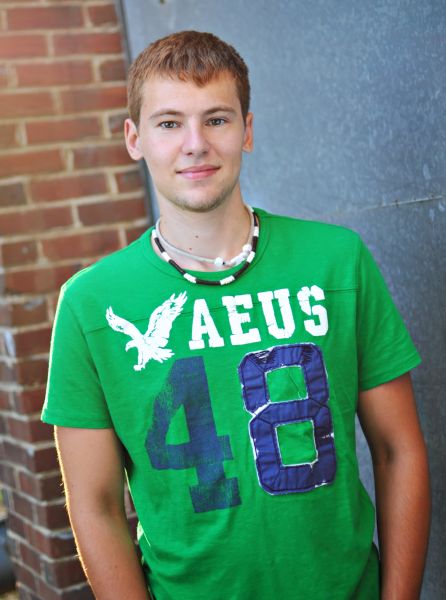 On September 7, 1994, Brendan Ryan was born. His family includes his mother Melinda Ver Meer, father Jason Schomaker, and step-father Rob Ver Meer. He has 7 brothers, 3 sisters, and daughter Khloe Emersyn Ryan.
Brendan's high school schedule keeps him very busy. He is currently taking welding, accounting, government, English, and economics. His favorite classes are welding and accounting.
Brendan has many other favorites including the book "Strongbow Saga," the color green, and the movie "Braveheart." He spends free time listening to dub step and rock music. His favorite TV shows include "Robin Hood" and "Weeds." Breaded catfish is his favorite food to eat.
Brendan has had a wonderful experience at Central Lyon as he states, "Central Lyon has been very supportive before and after the birth of Khloe." As Brendan moves forward, he plans to become a welder, and hopefully a marine sniper someday. His words of wisdom for underclassmen are "Pay attention in class, and don't let yourself fall behind." If Brendan could spend one day with someone living or dead, it would be Elvis Presley because "He is the King." In ten years, he sees himself in World War III and in post-apocalyptic America.
Good luck, Brendan!