Lucas DeJong
Class Leader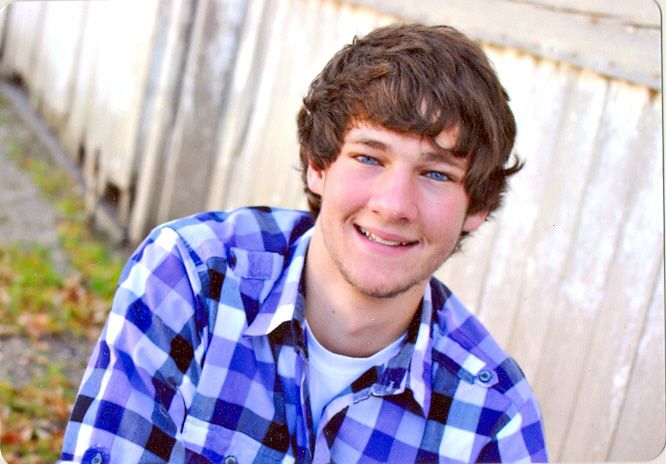 Lucas Ronald De Jong was born on November 16, 1994, to his parents Chester and Melinda De Jong. His family also includes his siblings, Maxwell and Emily, and his grandma Jeanette. This year Luke is taking a number of classes including AP Calculus, AP Spanish, AP US History, human anatomy and physiology, band, ag business, journalism, grammar, and government.
Aside from Luke's full class schedule, he also keeps busy with his extracurricular activities at Central Lyon. His activities range from music and drama to sports and academics. Musically, he's a 4-year band member, and he has gone to solo and ensemble contest for 3 years, receiving six I ratings. He has been in jazz band for 4 years (advancing to state 2 years), and jazz choir for 1 year. He has also been very involved in CL's drama department, participating in individual speech for 4 years (3 time all-state performer), large group speech for 4 years (all-state nominee for improv and ensemble), and the fall musical and May Term plays for 2 years each.
Luke is also very involved athletically. He has lettered in golf for 4 years (participated in districts his junior year), basketball for 3 years, cross country for 2 years, football for 1 year, and was the basketball statistician for 1 year. Also, Luke has been in National Honor Society for 2 years, Student Council for 4 years (president for 2 years), quiz bowl for 4 years (varsity team captain 1 year), mock trial for 4 years (went to state his sophomore year), TATU for 4 years, International Club for 4 years, and journalism for 2 years. Luke has also served as the class secretary and class president for 1 year each, and he has gone on the NASA trip for 2 years.
Even with all of these school activities, Luke still finds time to participate in things outside of Central Lyon. He is a member of 3rd Avenue youth group (co-president his senior year) and has been t-ball and baseball umpire for Kiwanis for 2 years, church janitor for 2 years, and soccer referee for 3 years. He has participated in Make A Difference Day, volunteered at St. Francis House and the Banquet in Sioux Falls, has served as a substitute pastor at UCC for 2 years, and has served at the Ronald McDonald House in Raleigh, NC.
In his free time, Luke still finds time to enjoy his favorite movie "Inception," and his favorite books "Snow Treasure" and "Self-Reliance." He likes music by Rob Thomas, and his favorite color is yellow. He also likes the TV show "The Office," and eating ham loaf. When asked what his favorite school subject was, Luke replied "I love learning!"
His favorite school memory was either attending all-state for speech 4 times in 5 categories or being the first two-term Student Council president. "It is okay to have dreams, but don't let them overshadow your reality," are his words of wisdom to the underclassmen. If Luke could spend the day with anyone, he would spend it with Alexander Hamilton, because he fought endlessly for America and what he believed in. Luke added that Hamilton even died for his country in a duel, but with three bullets in him from winning previous duels.
Luke, of course, has received many awards and honors from his time in high school. They include: football all-academic team, basketball all-academic team, the President's Gold Scholarship at Baylor, and letters in basketball, cross country, and football. Luke is also a 4-year honor student.
Luke's future plans include attending either Baylor University or Brown University for pre-med. In ten years, he sees himself either in residency as a surgeon or as a Democrat serving in the Senate, hopefully with a wife/girlfriend, but he's not going to press his luck.
Luke will be missed by many here at Central Lyon.
Good luck out there, Luke!