Brandi Hilbrands
Best Laugh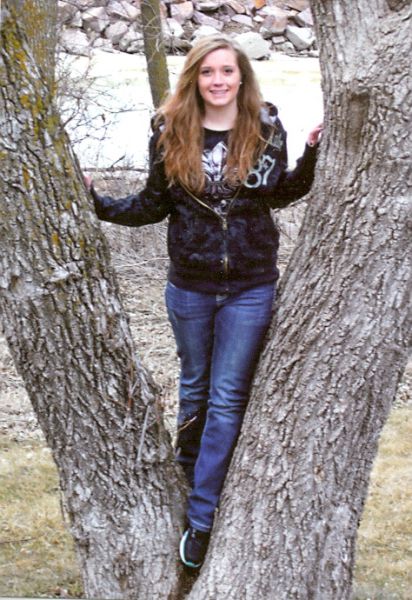 On December 18, 1994, Dawn and Jason Hilbrands were blessed with a little girl named Brandi Lynn Hilbrands. She has an older brother Anthony and two dogs Aspen and Butch.
Brandi was involved in volleyball for three years and was a wrestling cheerleader her junior year.
Brandi stays busy with her classes which include grammar, Spanish, accounting, psychology, government, and consumer business math. Her favorite class is psychology. Her most memorable moment of her high school career was going to state wrestling as a cheerleader
She enjoys reading the Twilight Saga books and listening to all kinds of music. She enjoys watching "€œHow I Met Your Mother"€ and the movie "€œThe Dark Knight Rises."€ Her favorite food is steak and her favorite color is purple.
Her plans for the future are to go to college and find something she can see herself doing for a living. In ten years Brandi sees herself done with college, living in a place of her own with her husband and possibly some children, and having a job she loves.
If she could spend one day with someone dead or living it would be her Grandpa Steenblock because he passed before she was born. Her family always tells her she would love him. Brandi'€™s words of wisdom to the underclassman are to stay busy, don'€™t get behind on homework, make the most of it, and have fun. Good luck in the future, Brandi!