Brittanae Johnson
Beautiful Brittanae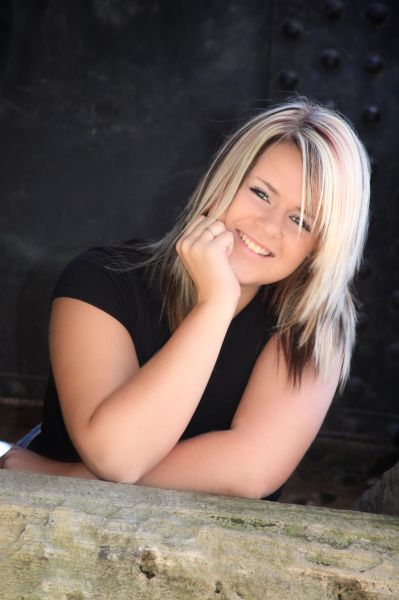 Brittanae was born on February 18 of 1995 to her parents Jeff and Ellyn Johnson. Brittanae also has one younger brother, Christopher. She has been in involved in youth group at Rock Rapids Christian Reformed Church and she keeps very busy working at Todd's gas station and Alvord Café.
During her high school career Brittanae has also been very involved in choir and swing choir. Brittanae has also been a football manager and wrestling cheerleader, lettering in both. During her senior year, she is taking math, history, horticulture, single survival, and government. Her favorite class is science.
Some other favorites of Brittanae include the movie "8 Seconds" and the TV show "Duck Dynasty." She also enjoys the food spinach and the color orange. Brittanae enjoys listening to country music, swimming, fishing, four wheeling, hanging out with friends and family, and dancing.
Going to state wrestling and cheering on the boys, was Brittanae's most memorable high school moment. Her advice to the underclassman is to keep your head up and have a good attitude - it helps a lot!
Brittanae's future plans are to take her nurse aide classes, becoming a nurse, and working in a hospital. In ten years, Brittanae sees herself married with children, settled down on an acreage. If Brittanae could spend a day with anyone, she would spend it with her grandparents because they were a big part of her life and she would enjoy talking and relaxing with them again.
Brittanae would also like to say, "I will miss my high school teachers. I've made a lot of memories and they'll never be forgotten."
Good luck in the future, Brittanae! You will be missed.