Cole Schleusner
Cole Slice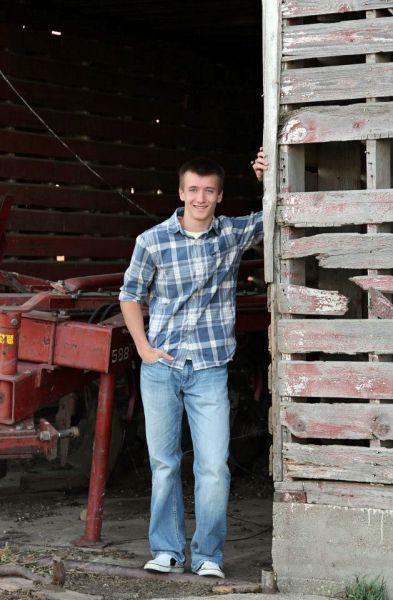 Cole Vincent Schleusner was welcomed into the world by his mother, Mimi, and his father, Jeff, on October 25, 1994. He is the youngest of three children. He has two older sisters—Angie and Mary.
Cole has played an active role in the extracurricular activities that Central Lyon has to offer. Cole has participated in football, wrestling, basketball, golf, choir, International Club, and National Honor Society. Outside of school extracurriculars, Cole stays busy through various community and religious activities. For the religious aspect, Cole takes part in the 3rd Avenue Youth group, where he serves as one of the co-presidents, volunteers his time as a Vacation Bible School helper, and went on a mission trip to Chicago. Outside of the church, Cole has been the coach during the flag football season.
When Cole isn't partaking in extracurriculars, he remains busy with school work. For his senior year, he is taking choir, work study, Spanish IV, government, single survival, and calculus. When Cole isn't busy with school work, he enjoys listening to pop music. Also, Cole has many other preferences and favorites. His favorite color is blue. "Coach Carter" is Cole's favorite movie. If he could eat any food, it would be pasta. His favorite subject is algebra, and "How I Met Your Mother" is Cole's favorite TV show.
Cole has received many honors throughout high school. He is honored to be part of NHS. Also, for sports, Cole has been on the 1st team all-academic for basketball and football. He was selected for the 2nd team all-conference for golf, and he was selected for the 1st team all-conference for football. His most memorable moment in high school was winning the 2011 Beef Bowl.
Cole's words of wisdom to the underclassmen are as follows: "Don't complain." If Cole could spend one day with someone, it would be Alex Waagmeester because he's awesome. In ten years, Cole sees himself married with kids, a house, and a stable job.
Best of luck in your future, sir!