After-Prom A Success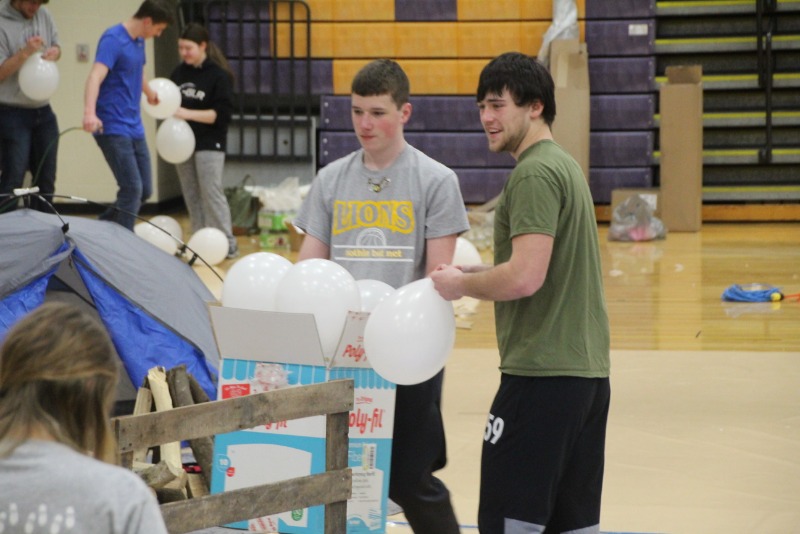 The After-Prom Committee would like to thank the following business for their donations which helped to make the Central Lyon Prom a fun, successful, and safe night for our students. Ninety-one Central Lyon students plus their dates participated in the activities which included mini golf, 9 square, spike ball, dodge ball, canvas painting, bingo, a hypnotist show, a snack station, and loads of prizes. The support of business sponsors and work of parents are greatly appreciated.
Altena Ag Service, Inc. Troy & Michelle Altena
American Legion Rex Strait Post # 103
Attig/Pedersen Management & Appraisals
Austin, Haberkorn, Kippley & Wippert
Avera - Attn: Micki Lundin
Blankespoor Repair, INC
Burns' Grill LLC dba Doon Steakhouse
Casey's General Store, Inc.
Christian Church Disciples
CL Board of Education (casino funds)
Congregational United Church of Christ (Nancy Klinkenborg)
De Noble, Austin & Company, PC
Denny's Sanitation
DGR Engineering
Doon Press
DRG Mechanical Inc.
Dusty's Auto Body
First Reformed Church
Frontier Bank
Frontier Insurance Agency, Realty & Investments
Grand Falls Casino
Halse Company
Huisenga-Pearson Agency
iota tau beta sigma phi chapter 9693
Junction 9-75 Popkes Inc, Modern Gas, Godfathers
Lewis Drug
LVO Manufacturing, Inc.
Lyon County Chiropractic
Lyon County Reporter, New Century Press, Inc
Lyon Rural Electric Co.
Maintainer Custom Bodies
McCarty Motors
Moon Creek Veterinary Clinic
Murphy Family Dentistry
NCC
Olson Heimensen Retirement & Wealth Planning
Papik Motors
PEO Sisterhood Chapter AI
Pizza Ranch
Precision Auto, Inc.
Premier Bank
Premier Communications
Rapid Flooring/Flooring America
Rapids Chiropractic
Rock Rapids Kiwanis
Rock Rapids Utilities
Rock Rapids City Office
Rosies Boutique
Rustic Retreat
Sanford Hospital
Sieperda Foltz Insurance & Real Estate
State Farm, Tom Menage
Sturdevant's Auto Parts
Sunshine Foods
Todd's Station
Town & Country Disposal
Tri-State Ready Mix Inc
United Methodist Church
United Methodist Women - Judy Griesse
Universal Athletic-James Lemke
US Bank
Van Anne Fields Auxiliary #6960
VFW Post 6960
Waagmeester Law Office
Wayne Meyer Electric, Inc.
Women's Action Club - Lynnett Woelber
Xi Zeta Kappa Chapter of Beta Sigma Phi X-5336
Again, thank you for your generosity and continued support of Central Lyon students!