Kendall Kumba
Kind-Hearted Kendall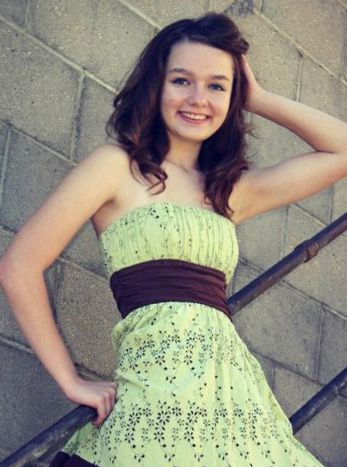 Kendall Kumba was born on December 13, 1994, to her parents, Joe and Sandy Kumba. She also has a younger brother named Jacob, and three dogs: Manly, Jonny, and Chyanne.
Kendall has kept very busy in her time in high school by being involved in basketball and football cheerleading, mixed choir, swing choir, and large group speech. In her time outside of school, she works at Kid's Club. This year Kendall is taking basic geometry, choir, grammar, webpage, PE, government, psychology, journalism, and work study in the kindergarten.
Kendall's favorite movies are "The Notebook," "Remember Me," and "The Perks of Being a Wallflower." She likes all types of music, and the colors green and yellow. Kendall likes Nicholas Sparks books, cheesecake, and Italian food. She also likes the TV shows "One Tree Hill," "American Idol," and "Criminal Minds." She favors any English school course. Kendall's favorite hobbies are watching movies, shopping, and going out to eat with friends.
Kendall's future plans include going to college to get an elementary teaching degree. In ten years she sees herself living in the country, married with children, and teaching kindergarten. Her words of wisdom to the underclassmen are to stay true to who you are and take advantage of every opportunity you are given because these are the times you will remember.
Kendall's most memorable high school moments are cheering at football and basketball games. If she could spend the day with anyone that she wanted to, she would spend it with her grandma Betty because Kendall loves hearing her life stories and telling her grandma her own stories as well.
Good luck in the future, Kendall!