Seth Hoogendoorn
Sophisticated Seth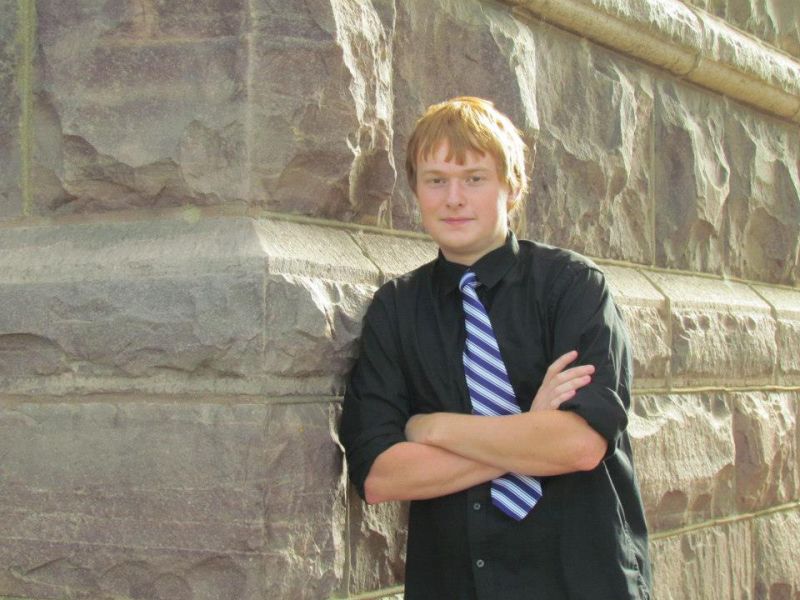 Seth Hoogendoorn was born to Jeff and Jodie Hoogendoorn on October 20, 1994. Seth's family includes his sister Sara Hoogendoorn, his stepmom Kim Hoogendoorn, his half-brother Ethan Hoogendoorn, and his other half-brother Terry Penning.
Throughout high school Seth has been a very important member of the quiz bowl and mock trial teams for all four years. He was on the robotics team that finished runner-up at state this year and went to the NASA Space Settlement Design Competition in 2012 as a junior. Seth has also kept busy in the classroom his senior year with government, psychology, Spanish IV, grammar, journalism, CAD, AP calculus, and AP physics. He is also a member of the National Honor Society and a four year honor student.
Seth's favorite school subjects are math and science classes. When Seth isn't busy with school, he enjoys watching his favorite movie "Days of Thunder" or TV show "The Colbert Report." He also likes reading the book "The Origin of Species" by Charles Darwin and listening to his favorite genre of music, which is classic rock, and his favorite band, The Beatles. Seth's other favorites include the color red and the Ford car manufacturer. His most memorable high school moment was the 2013 state robotics competition.
Seth's future plans are going to college and trying his best. In ten years he sees himself with a great job, money, and a smart, good-looking woman. His words of wisdom to the underclassmen are "These are the best years of your lives, so live while you're young." If he could pick anyone living or dead to spend a day with, he would choose Albert Einstein. He would like to study Einstein's thoughts and personality but also ask him about his life in pre-WWII Europe.
Best of luck in your future, Seth!