Kelsey Ackerman
Best Legs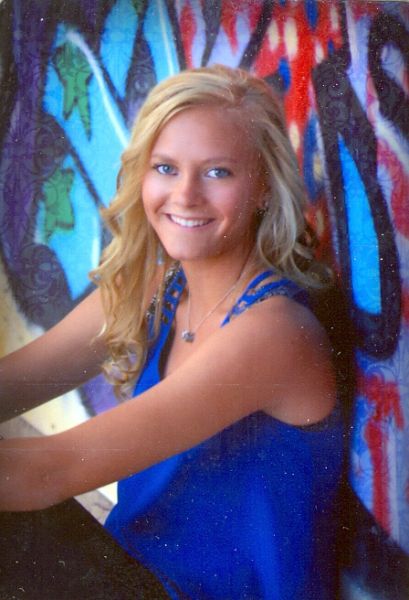 Kelsey Ackerman was born on December 30, 1994, to her parents Dave and Roxanne Ackerman. She has three siblings: Abbie, Ross, and Lexi. She also has a dog named Brody. This year Kelsey is keeping busy with a full schedule, taking classes like human anatomy and physiology, western civ, college algebra, calculus, Spanish IV, government, grammar, and single survival. She also work studies in the 2nd grade classroom.
Kelsey has been very involved at Central Lyon. She has been in volleyball (all-conference, all-district), basketball (all-conference, all-district, all-state), track (all-conference), and softball (all-conference, all-district) all for 4 years each. She has also been involved in TATU and International Club, and she holds the position of secretary in Central Lyon's National Honor Society. Outside of school, she is the co-president of Third Avenue Youth.
Kelsey's favorite book is "A Series of Unfortunate Events," and her favorite color is purple. She likes country music and eating pasta. Her favorite TV shows are "The Bachelor" and "One Tree Hill."
After Kelsey graduates, she plans on going to Morningside to play volleyball. In ten years, she sees herself married with kids and having a stable job. Her favorite high school memory is playing in and winning the 2013 girls basketball championship. Kelsey's advice to the underclassmen is "hard work pays off."
If Kelsey could spend a day with anyone she wanted, she would spend it with two people. First, her grandma Anna May Ackerman because Kelsey misses her, and second, her grandpa George Nagel because Kelsey never got to meet him.
Good luck in the future, Kelsey!