Allyson Acevedo
All-Around Allyson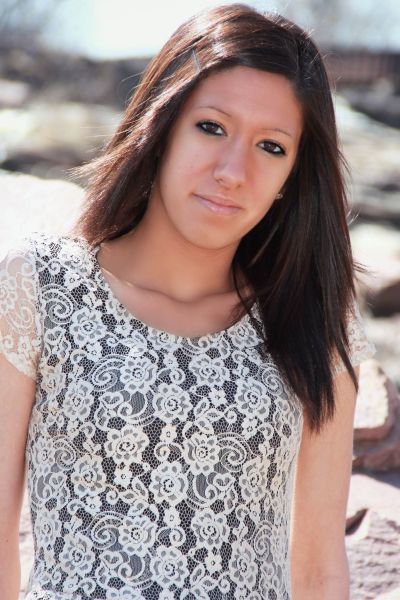 Allyson Acevedo was born on June 7, 1994, to her parents Michael and Trudy. She has two brothers named Jordan and Brandon, and she also has a dog named Bear.
This year Allyson is taking Algebra I, business and consumer math, art, government, English, PE, and web design. She has been involved in a number of activities here at Central Lyon, including track, volleyball, basketball, and choir. Allyson has also been on the honor roll all throughout high school. Her favorite school memory was state track.
Allyson's favorite move is John Q, and she likes rap and R&B music. Her favorite color is pink, and she likes Mexican food. Allyson's favorite school subject is math, and she likes watching MTV and VH1.
Allyson's future plans include having her own hair salon, and in ten years she sees herself in that salon with a family. Allyson's advice to the underclassmen is to keep your head high and never think you can't do it because God wouldn't put you through things you can't handle. If she could spend a day with anyone she wanted, she would spend it with Kobe Bryant because she has always looked up to him, and he is a great basketball player.
Good luck in the future, Allyson!