Dylan Folkens
Hardest Worker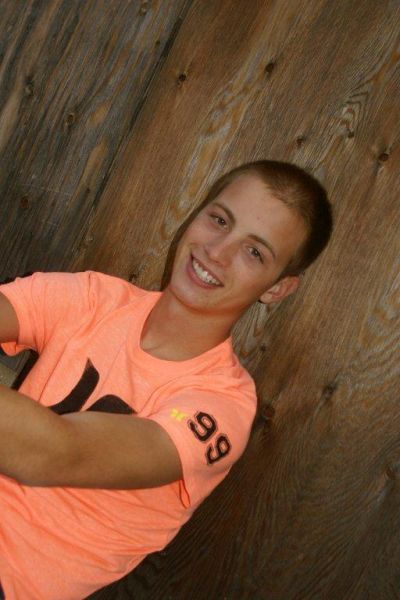 Born on July 18th, 1995 Dylan John Folkens was welcomed into the world by his loving parents Jeff & Jody. Dylan has the privilege of being a bigger older brother to Riley, Reide and Danie.
Dylan has been very activity in out of school. He has been active in student council, basketball, football, baseball, track, golf, robotics club, Rube Goldberg, backpack programing national honor society as well as FFA. Outside of school he is also kept himself busy in the community as well by participating in RCYF youth group, backpack program, peace Lutheran youth group.
He has kept his days in school very busy by taking classes such as: human anatomy, choir, spanish IV, calculus, physics, novel I, single survival, grammar, and government.
Some of Dylan's favorite things are the movie "Remember The Titans", R & B music, the color orange, his favorite food is steak and his favorite television show is " Blue Mountain State". His favorite high school memory was during freshman year basketball season, when Dylan "scored 32 points, 11 rebounds, 6 assists, and also tied a game with a corner 3 point shot with 6 seconds left and then beating GLR in overtime to win the final game of the season."
If He could spend the day with anyone Dylan would choose to spend it with Ray Lew, " because even lving with a rough past, he still always finds time to thank God and do special things for many people, he is also a great leader and is a huge inspiration to me and many others" stated Dylan.
Dylan wanted to leave a few words of wisdom with the underclassman " Try your hardest to not procrastinate enjoy your high school life as much as possible."
Dylan's future plans include going to University of South Dakota, in Vermillion and majoring in Kinesiology and Sports medicine and minor in coaching. Hopefully getting a job as a coach or working in the sports field.
Thank you Dylan for being such an inspiration to the school and community you will be missed greatly, best of luck in the future!