Cameron Hasche
Casual Cam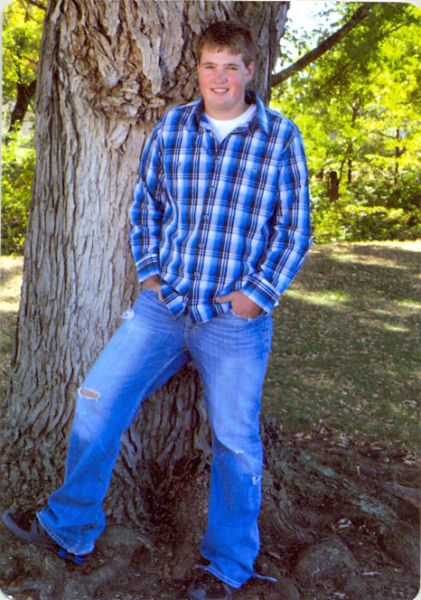 On May 10, 1994, Cameron Hasche was born to his parents Bruce and Lori Hasche. Cameron was welcomed by his brother Justin and sister Erica. He has participated in the Central Lyon FFA and the Immanuel Lutheran Church youth group throughout high school.
His senior year schedule includes English, ag math, shop, ag construction, government, and work study. When Cam isn't busy at school or working on the farm, he enjoys watching the movie "Never Back Down"€ or the TV show "Two and a Half Men."€ He likes listening to the country music group Big and Rich and eating pizza. Other favorites of Cameron include the color blue and any class in school dealing with agriculture.
Cam plans to go to college or start farming after graduating. His favorite high school memory was when his friend Austin Ahders tore the rear end out of the 6.2 turbo while hauling Josh Hunt'€™s family'€™s John Deere B tractor. His advice to the underclassmen is "€œWork hard; get done."€ If Cam could spend one day with anyone, living or dead, he would choose his Grandpa Ron Hasche.