Lexi Ackerman
Most Athletic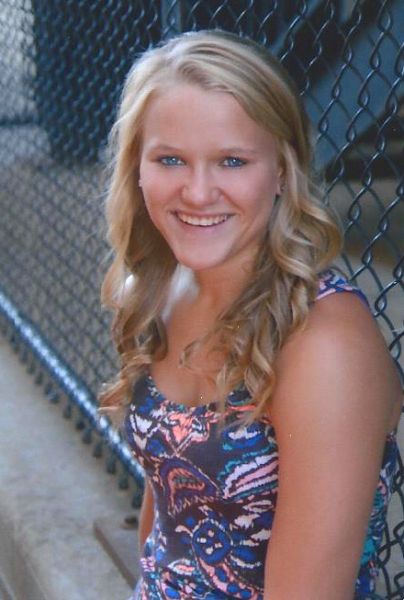 Lexi Ackerman was born to Dave and Roxanne Ackerman on December 30, 1994. Her family also includes her sister Abbie, brother Ross, and twin sister Kelsey. This year Lexi is taking numerous classes including government, grammar, calculus, Spanish IV, human anatomy, college algebra, western civilization, and work study at Sanford Hospital in Rock Rapids in the physical therapy department.
Besides her busy class schedule, Lexi has been very involved throughout her high school years at Central Lyon. She has been a part of Teens Against Tobacco Use, International Club, National Honor Society, and she served as the junior class president. On the athletic side, she has been a four year participant of volleyball, basketball, track and field, and softball. Lexi also serves as co-president of the Third Avenue Youth Group, where she is an avid member.
In her free time, Lexi enjoys her favorite movie, "The Hunger Games," and her favorite book "The Rescue." She likes country music, and her favorite color is yellow. She also likes French fries and the TV show, "One Tree Hill."
Lexi's favorite high school memory was winning the state basketball championship her senior year. Throughout her basketball career she has received many honors. These include 1st team All-Conference player, captain of the 2012-2013 All-Tournament team, All-District player, All-Region player, 1st Team All-State, and 1st Team All-Review. Lexi has received the Iowa IBCA player of the year, Most Valuable Player of Dordt All-Star game, and she was a part of the All-Tournament Team at the IBCA All-Star game. If Lexi could spend the day with anyone she would spend it with her twin sister Kelsey, because "she doesn't get enough of her!"
Lexi's words of wisdom to the underclassmen are "Don't be afraid to be yourself." Lexi's future plans include following her sister Kelsey to Morningside where she will be a part of the Morningside Mustang basketball program. Good luck in your future, Lexi! You will be missed!