Brad Thiner
Most Creative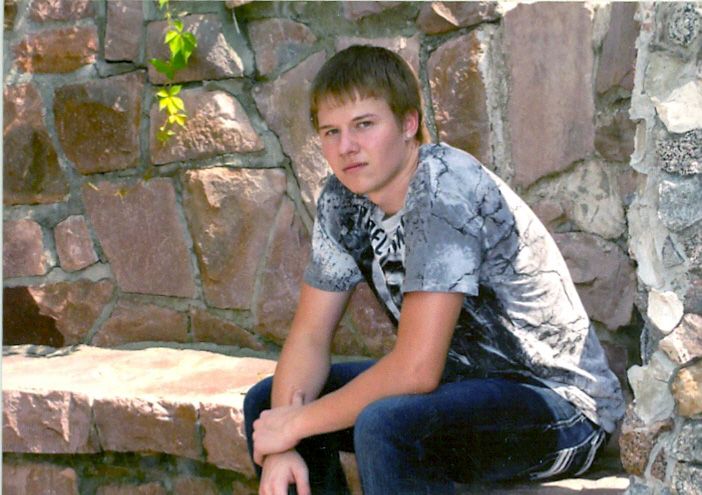 On June 1, 1995 Brad Thiner was born to his parents Richard and Stacy. Brad's family also consists of two brothers, one older brother named John and one younger brother named Dylan. If Brad could spend a day with anyone, he would spend the day with his family in Florida so that he could get away for a while, relax with family on the beach, and he doesn't get to travel much.
Some of Brad's favorites include the movie Ted and Red Dawn. He likes to watch the TV show Pawn Stars too. Brad also enjoys listening to hard rock and rap music and eating stuffed peppers, steak, and chicken. Brad likes spending time going out to Hu Hot too. His favorite color is blue and the motivation quote: Never give up.
Shop and Mechanical CAD are Brad's favorite classes in school. Brad is also taking Government, Novel, Grammar, Bus./Cons. Math, Single Survival, and Horticulture. During his time in high school, Brad has been involved in football, basketball, and track until his junior year. Now Brad keeps very busy with work and drawing. He says that every day is a memorable moment during his high school career.
Brad's future plans include going to STI for the two-year program of collision repair and refinishing technology. After the two-year program, Brad plans on finding a good autobody job. He sees himself being successful and making good money ten years from now.
To the underclassman Brad would like to say, "Don't short your self out of a good education! Set goals that seem nearly impossible because then someday, you'll be doing the impossible."
Good luck in the future, Brad!