Kalvin Popkes
Best Hair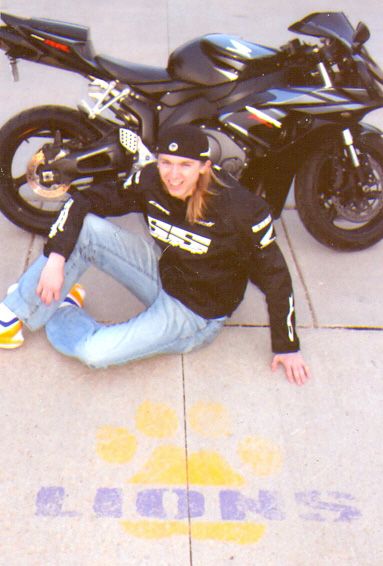 Kalvin James Popkes, also known as Kevin by many of his friends and classmates, was brought into this world by his parents Wade and Shelly on December 5, 1994. A few years later Kalvin became a big brother to his brother Kurtis. He also has a beloved cat named Rocky.
During Kalvin's years in high school, he has participated in football for four years, basketball for one year, and FFA for four years. His senior year has been kept busy with the classes single survival, advanced health, business and consumer math, work study, reading American lit, and an online class called Western civilization.
His most memorable moments from high school were going to Des Moines to support the Lady Lions during the state tournament and getting kicked out of Steggy's room with Jesse, Dylan, Dillon, and DJ.
Outside of school, Kalvin enjoys riding his motorcycle and hanging out with his friends. He also likes to spend time watching his favorite movie, "The Hobbit," and his favorite television show, "Castle." Kalvin has many other favorites. His favorite color is gold. He favors listening to Michael Jackson. "The Secret to Success" by Eric Thomas is Kalvin's favorite book. Kalvin's favorite meal would consist of steak. Kalvin's favorite class he's taken in high school is American history.
If Kalvin could spend a day with anyone, he would spend the day with Eric Thomas because he is an inspiration and he would like to get to know him.
Kalvin's plan for the future is to join the Air Force sometime after high school. When asked where he thinks he'll be in ten years, Kalvin laughed and said, "No idea. Hopefully somewhere warm."
To underclassmen, Kalvin advises them to have a blast during high school and make memories with their friends because it goes by fast.
Good luck, Kalvin!