Carter Roskam
Best Sportsmanship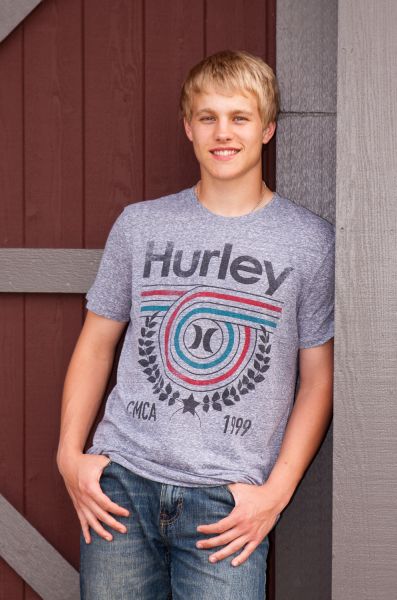 Carter Roskam was born Oct. 18, 1995, to Rich and Denise Roskam. He also has a twin brother, Drew, younger sister, Becca, and dog, Roscoe. Carter's favorite movie is "Shooter" and his favorite TV shows are "Breaking Bad," "How I Met Your Mother," and "Criminal Minds."
Carter stays busy in school and out. His extracurricular activities include football, basketball, baseball, track, student council, choir, jazz choir, quiz bowl, and the National Honor Society. His senior year consists of economics, choir, Spanish IV, calculus, grammar, human anatomy, government, and shop. Carter remains active in his community as a volunteer at bible school, member of Senior RCYF, and volunteer helper with youth activities at First Reformed Church.
Carter's most memorable high school moment was his entire senior basketball season. After graduation Carter plans to attend the University of Northern Iowa to major in athletic training.
If he could spend one day with anyone, living or dead, Carter would spend it with Stephen Curry because he is the most exciting basketball player to watch, in Carter's opinion.
Carter's advice to underclassmen is to make the most of every moment and opportunity because they fly by.