Drew Roskam
Most Athletic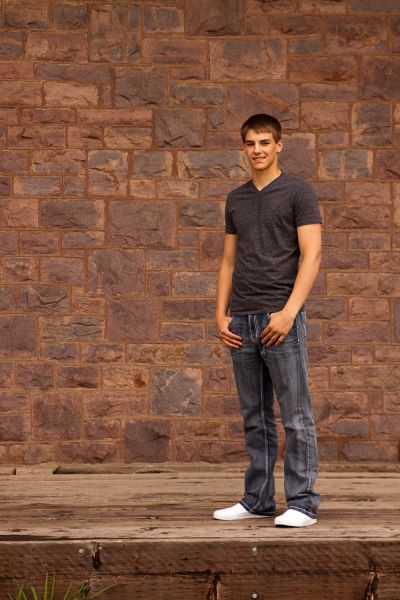 Drew Roskam was born October 18, 1995, to Denise and Richard Roskam. His family consists of his twin brother Carter and sister Becca. He also has a dog named Roscoe.
Drew has been very involved throughout high school, participating in football, basketball, and baseball all for four years. He also ran track for one year. Drew served as the class treasurer all four years of high school and was part of international club for one year. He is very active in the choir department, participating in choir, jazz choir, and swing choir. Drew also stays busy by participating in senior RCYF at the First Reformed Church and helping out with Bible School. This year Drew was selected to be on the National Honor Society. He also received 2nd Team All-Conference in baseball.
Drew's senior schedule includes computer aided design, choir, calculus, grammar, government, Spanish IV, physics, and online college classes public speaking and western civilization. His favorite subject is science.
Drew's many favorites consist of Christian music and the color blue. He enjoys reading the book "Hatchet" and watching "How I Met Your Mother." His favorite food is pasta. Drew's most memorable high school moment will be playing sports.
Drew plans to attend South Dakota State University this coming fall. In ten years he sees himself married with a family and a full time job. Drew's words of advice to underclassmen are to be yourself.