Shelby Fastert
Best Legs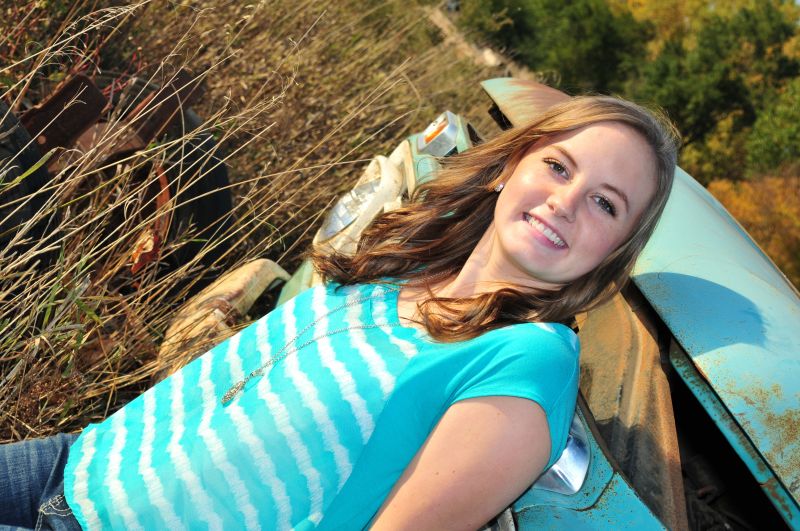 On May 2, 1995, Shelby Kaye Fastert was brought into this world. Shelby's family consist of her parents, John and Sally, her sisters, Sierra and Sadie, and her brother Jarrett.
Shelby has participated in many things throughout high school. She has been involved in track, basketball, volleyball, and softball. Shelby was also a volleyball manager for a year. Shelby was not only active in sports as she was part of FFA, jazz band, International Club, TATU, concert band, and flag corps for marching band. She served as the class secretary for two years. Shelby is also active in the Bethel Reformed RCYF group, Bethel Reformed Sunday School, and Clever Clovers 4-H.
Shelby's senior schedule consist of band, Spanish IV, calculus, government, economics, human anatomy and physiology, senior grammar, and agriculture business. She is also taking two online college classes, public speaking and western civilization. During high school, Shelby was also selected to National Honor Society. She has also been awarded the Priority One Feed scholarship and the REC scholarship.
Shelby has many favorites including the movie "The Notebook"and the color orange. She enjoys reading "The Awakening"by Kate Chopin and watching the TV series "Chicago Fire." Her favorite subject is human anatomy and physiology.
Shelby's future plans include attending the University of South Dakota for a Bachelor of Science nursing degree and possibly a doctorate degree. In ten years she hopes to have graduated from college, settled down, be married, and have started a family.
Shelby has many memories from high school, but her favorite is winning the Class 1A State Championship for basketball. Shelby's words of wisdom for underclassmen are stay involved and just have fun; life is way too short. Cherish all the memories you had in high school because it goes by very fast. If Shelby could spend one day with someone living or dead it would be her great grandpa. She was young when he died and wants to know more about his life.