Ashley Vande Stouwe
Ash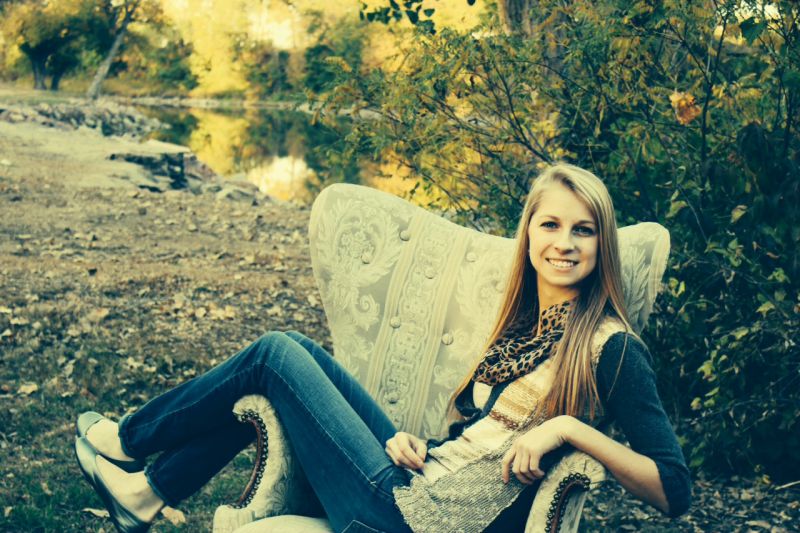 On August 17th 1995, Ashley VandeStouwe was born. Her parents are Bruce and Lisa, and she has an older brother Chase.
Ashley has stayed very involved throughout her high school career. She has been involved in volleyball, softball, golf, basketball manager, TATU (president), student council (secretary), class secretary, international club, choir, swing choir, and National Honor Society for two years (senior president).
In school this year Ashley is taking economics, Spanish IV, calculus, grammar, western civ, human anatomy and physiology, government, public speaking, and single survival. Her favorite subject is anatomy, and her favorite high school moment was qualifying and playing at state volleyball during her senior year. Her words of wisdom to underclassmen are to have as much fun as possible and don't be afraid to be yourself.
In the community Ashley also stays involved by being RCYF at First Reformed Church and working at Kids Club.
Ashley enjoys all types of music, and her favorite movie is "Tangled." She enjoys reading "The Great Gatsby," and watching "Fresh Prince of Bel Air." Ashley also loves chocolate covered strawberries and the color gray. If she could spend one day with anyone, she would spend it with her cousin Tanner because he unfortunately passed away when they were both young.
Ashley plans on attending a four year college for elementary education. In ten years Ashley sees herself hopefully married with children and teaching.