Amanda Kroon
"The Friendliest"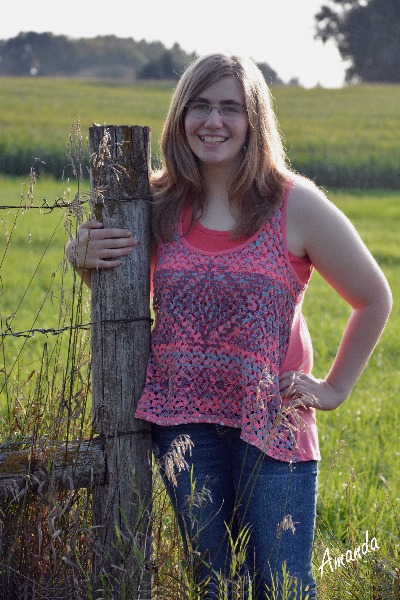 Amanda Kroon was born on August 30, 1996. She is an only child to her parents Harlan and Krista Kroon but does have Harry, a cat, and Sophie, a dog, to keep her company. If she could spend a day with anyone, she would choose her father because he is Amanda's inspiration and hero.
As a senior Amanda is taking band, choir, government, math and single survival. Of all her classes she enjoys single survival the most. Over the years she has participated in volleyball, band, and choir, and manages the girls basketball team. Outside of school she helps with Vacation Bible School during the summer.
When not busy in her extracurricular activities, Amanda enjoys watching "The Phantom of the Opera," and listening to country music. Her favorite book is "Peter and The Starcatchers." Out of all the show on TV today Amanda loves the classic "Dukes of Hazard." Amanda also loves chili crispitos and the colors pink and purple. Amanda's favorite memory/moment from school is taking naps in kindergarten.
After high school Amanda wishes to continue her education at Iowa Lakes Community College. After getting out of college, she wishes to get married and have a couple of kids down the road.
To all those little underclassmen out there Amanda says, "Study hard; it pays off in the end."
By: Steven Davidson