Angel Rasmussen
"Best Hair"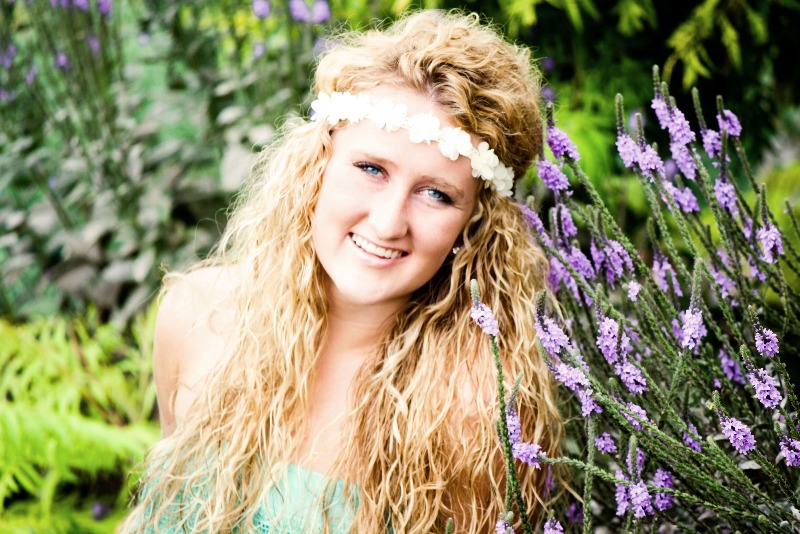 Chad and Ginger Rasmussen welcomed their first daughter, Angel, into the world August 19, 1997. Angel is the oldest of four, with two younger sisters, Hope and Gabby, and one younger brother, Luke. She also has two horses and two dogs. As a child, Angel kept busy with her family, friends, sports, and other various activities. Now that she is a senior in high school, she keeps busy with much of the same.
This year Angel has a full class schedule. Her subjects include band, choir, anatomy and physiology, calculus, government, college composition, single survival, economics, foods, and Novel I. Regardless of the challenging courses she is taking, Angel finds time to be very involved in both school activities and the community.
During her career at Central Lyon, Angel has been very involved in the arts. She is a member of the marching, pep, and jazz bands. She also participates in choir, swing choir, and jazz choir. Over the course of her high school years, Angel has participated in various school musicals and all school plays. She is also a member of the international club. In the community Angel is involved in her church youth group. She has also volunteered at Atlas and helped at The Banquet. These are not the only things that Angel succeeds in; she is also a very accomplished athlete.
Angel is a very dedicated athlete, having been involved in both softball and track her freshman year, and is a four year member of both the basketball and volleyball teams. Angel's favorite high school memory was winning the state championship in basketball her sophomore year. In volleyball, Angel has had outstanding accomplishments as well. As a sophomore and junior she was awarded all-conference honors, and as a junior was elected to the all-tournament team and all-district team. In the future, Angel actually plans to play college volleyball.
When she isn't busy with school or sports, Angel finds time to some of her favorite things like watching her favorite TV show "Criminal Minds," or her favorite movie "School of Rock." Some of her other favorites include the "Hunger Games" books, the color baby blue, country music, and steak.
When asked where she sees herself in ten years, Angel states she would like to be "married to the love of my life with a stable job in dietetics, a few kids, a dog, and in a nice house." If Angel could spend the day with anyone she said it would be "my mom's mom. I never got to meet her and I heard she was a wonderful person and I wish I could've known her."
Angel's words of wisdom to the underclassmen are, "Don't spend so much time worrying about the future that you forget to enjoy right now." Enjoy the rest of your senior year, and good luck in the future, Angel!
By: Shaylee Struckman