Brooks Metzger
Chief Metzger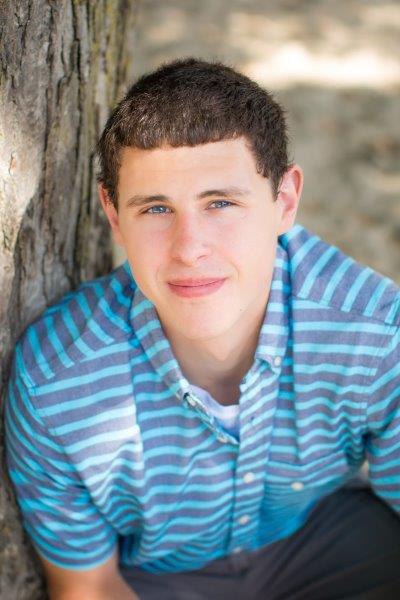 Blair and Julie Metzger welcomed Brooks into the world on June 8, 1996. Brooks is the youngest in his family with an older sister, Whitney, and an older brother, Brendan. Over the course of his life, Brooks has set himself up for success, and his senior year is no different.
During his final year of high school, Brooks is taking a wide variety of classes including band, choir, human anatomy, economics, government, Algebra II, college composition, P.E., and personal finance. He has participated for four years in football, basketball, and track. Outside of school he participates in 4-H and Church World Relief.
Brooks' favorite subject in school is band. His favorite high school memory was playing "Pirates of the Caribbean" in pep band. He likes listening to country music, watching "How I Met Your Mother," and reading "Marine Sniper." His favorite movie is "Django Unchained." Brooks loves eating steak and the color safety green.
In the future, Brooks plans on attending Minnesota West to pursue a career as a Medical Laboratory Technician. In ten years, he hopes to be out of college with a full time job here in the Midwest, preferably near Rock Rapids. As Brooks is preparing to graduate this year, his advice to underclassmen is, "Have fun while in high school because it DOES go fast."
If he could spend a day with anyone living or dead, Brooks said he would want to spend it with his grandpa Fehr, because he only gets to see him a few times a year and doesn't get to spend much time with him. Time really does fly by, so make the most of it, Brooks!
By: Shaylee Struckman