Carson Schubert
Most likely to become famous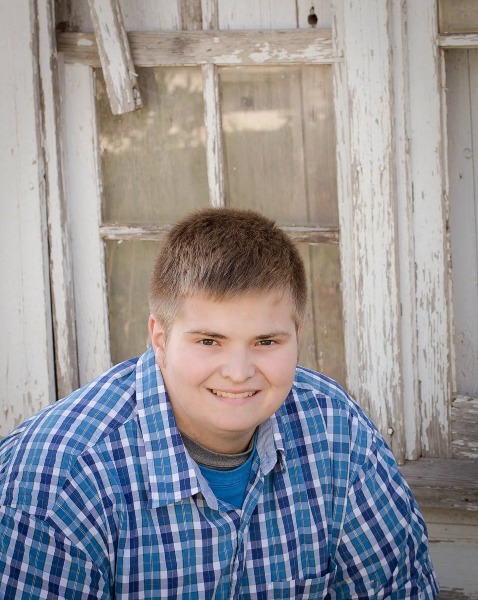 People may not recognize Carson Schubert at first sight, but they'll know him as soon as he starts to speak.
For the past year, Carson has been providing commentary for many of the high school sports events. Anyone who has tuned into Central Lyon's new High School Cube are sure to have heard him speaking alongside other popular announcers in our area.
But Carson's talents don't stop at broadcasting; he's also performed in many of the high school musicals and has been a four year member of large group speech. He has participated in FFA throughout high school, and last year was elected to be the club's secretary.
Carson has been a manager of both the basketball and baseball team since his sophomore year and played baseball as a freshmen.
Because of his love of sports and broadcasting, it's obvious why Carson's favorite TV show is Sports Center. Other favorites include steak, "The Dark Knight," the Bible, and the color orange.
His extracurricular activities haven't prevented him from participating in the community. He is a member of First Baptist Church and a regular volunteer at the Union Gospel Mission.
Inside the school, Carson is currently taking government, economics, speech, drawing, single survival, and Algebra I.
It shouldn't surprise anyone that Carson plans to take his love of broadcasting on into college. He currently plans to go to NCC for two years before transferring to USD for broadcast journalism. In ten years, Carson hopes to see himself as the announcer for a college or even pro-sports team.
If he could spend a day with anybody, he would spend it with Joe Buck. Carson would love to see what Buck's job entails and to be able to learn from him.
Finally, Carson gives underclassmen the advice to work hard now to accomplish your dreams.
Shout out to Beth and Doyle Schubert for raising such a great kid.
By: Jacob Tilstra