Jacob Tilstra
J-Til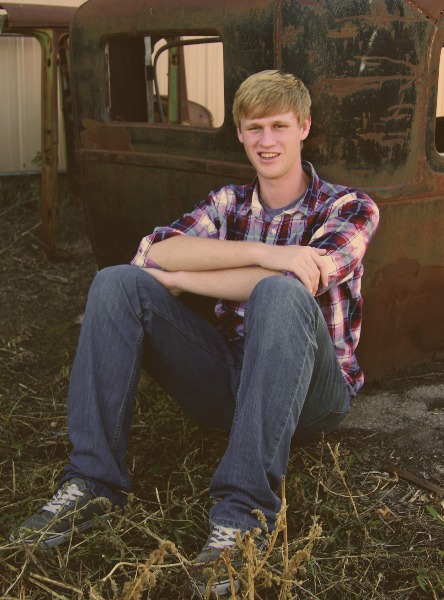 On Christmas day 18 years ago, Robert and Barbara Tilstra welcomed their son Jacob into the world. Jacob is the middle child in his family of five, with an older sister, Jenna, and a younger brother, Joe. Jacob also has a cat, Gatsby, and dog named Lady. Jacob is a very talented individual and has been successfully involved in academics and music during his high school career.
Over the course of high school, Jacob has been involved in the community through SR.RCYF, his church's youth group. In school Jacob has participated in choir, jazz choir, and swing choir. He has also been cast in the high school musical three times. Jacob is also an active participant in individual and large group speech. Jacob is a member of the quiz bowl and mock trial teams this year. Rounding out his busy high school years, Jacob has participated in football and track and has also been involved in FFA. Jacob shows his leadership as a senior by acting as class president and the editor of the school newspaper.
As a senior, Jacob is no slacker. He has a very heavy class load this year that includes physics, economics, choir, speech, AP Calculus, college composition, journalism, government, and psychology. His favorite subjects are math and English. Jacob is actively preparing himself to hopefully attend the University of Illinois, Urbana-Champagne or the University of Michigan, Ann Arbor for a four year degree in computer science.
When he's not hitting the books, Jacob finds time to do some of his favorite things like watching his favorite TV show "Community," or his favorite movie "Inception." His favorite book is "Catcher in the Rye" and he enjoys listening to Indie rock and alternative R&B music. He also loves steak and the color purple.
If Jacob could spend a day with anyone living or dead, he would want to spend it with Mark Twain, because "He seems like he would be a pretty cool guy." Jacob's advice to the underclassman is "Be willing to explore a lot of different things, and do what makes you the happiest." In the future Jacob sees himself working for Google or some major tech company. Good luck with your future plans, Jacob!
By:Shaylee Struckman