Kalen Eckenrod
Best Personality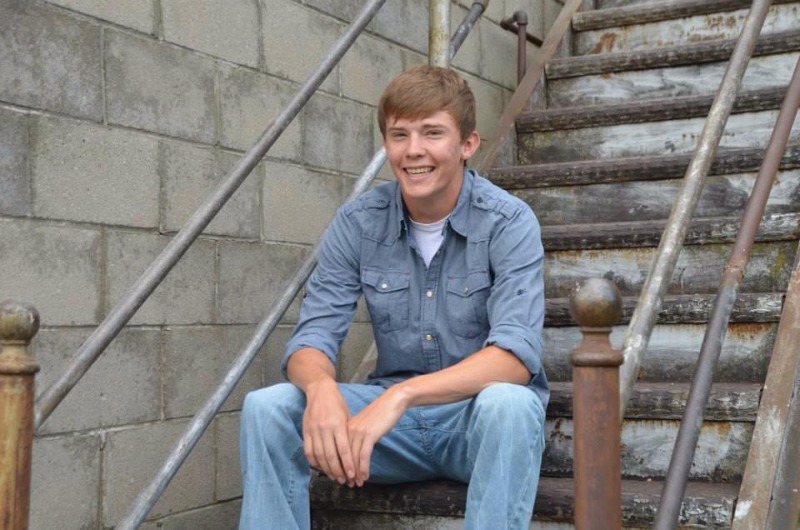 Kalen Eckenrod was born on March 24, 1997 to Bruce and Rachel Eckenrod. He has one older sister, Kiley, and a cat, Dotty. I think it is safe to say that Kalen has been brought up well. He is an extremely kind, hardworking, well rounded individual.
Kalen has been very involved during his four years of high school. He has participated in basketball, football, baseball, and golf each for four years. He is also a member of the international club and the National Honor Society. Outside of school he is active in the First Reformed Youth Group. Kalen has made many memories during high school, but his favorite memory was beating West Lyon on a last second shot in basketball.
Along with all of his extracurricular activities, Kalen has a full class load this year. He is taking college composition, Spanish 4, economics, government, calculus, single survival, choir, physics, novel, and foundations of education.
Kalen's favorite subject is American History and his favorite book to read is "Ender's Game." Kalen also loves the movie "Harry Potter and the Deathly Hallows Part 2," the TV show "Scrubs" and his favorite color is blue. Kalen's favorite food is fettuccine alfredo and he listens to mostly Christian music.
In the future, Kalen plans to attend college and become a youth pastor. In ten years, he sees himself with a wife and kids and his own church. If Kalen could spend one day with anyone he said, "I would like to spend it with Tim Tebow—see how he overcame a lot of things and fought through." Kalen's advice to underclassmen is, "Just be yourself." Good luck in your future, Kalen!
By:Shaylee Struckman