Sarah Halse
Most Athletic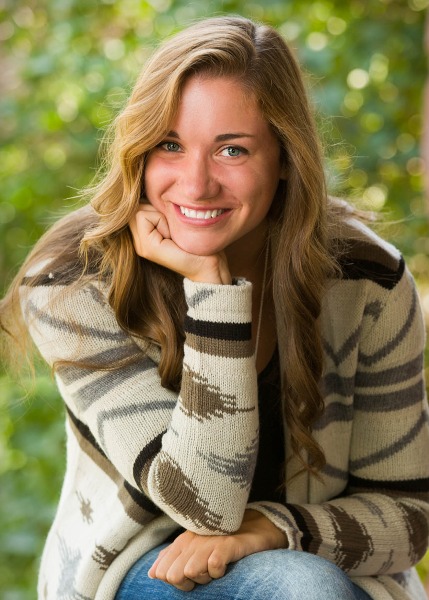 Sarah Halse was born on Feb 10, 1997 to her parents Dave and Patty. She has three siblings Matt, Sam, Becky. And her golden retriever Sammi. If she could spend a day with anyone Sarah would like to spend it with Jesus Christ, because he died on the cross for us and our sins.
This year Sarah is taking, general psychology, economics, physics, speech, AP Calculus, college composition, modern western civics, psychology, single survival, and government. Her favorite class is math of course, or anything with Mr. Allen her physics teacher. Outside of class Sarah has been in volleyball, track, basketball, band, Jazz Band I, and international club for four years. Choir swing choir, TATU, and class treasurer for three years. Softball, drum major, National Honor Society for two years. She is also a member of the United Methodist church and 3rd Avenue Youth Group.
Sarah has earn many awards for her academic and extra-curricular activities such as being a 2 year NHS member, a 3 year high honor roll, lettering in volleyball, basketball, and track. Various All-Conference and All-District awards in all her current sports.
Sarah's favorite movie is the "The Notebook," or any other Nicholas Sparks movie. She listens to country music, and likes to watch Greys Anatomy. Her favorite color is purple. Sarah's comfort food is Mac N' Cheese from Noodles & Company. Her favorite movie from her high school journey was the week of State Basketball 2013.
For her future Sarah would like to attend a 4 year college and major in math. 10 years she wants to married to the man of he dreams with two or three little Sarah's running around, also working a stable job. Her words to all underclassmen that might see this article is that you should take every math class that you can.
By: Steven Davidson