Steven Davidson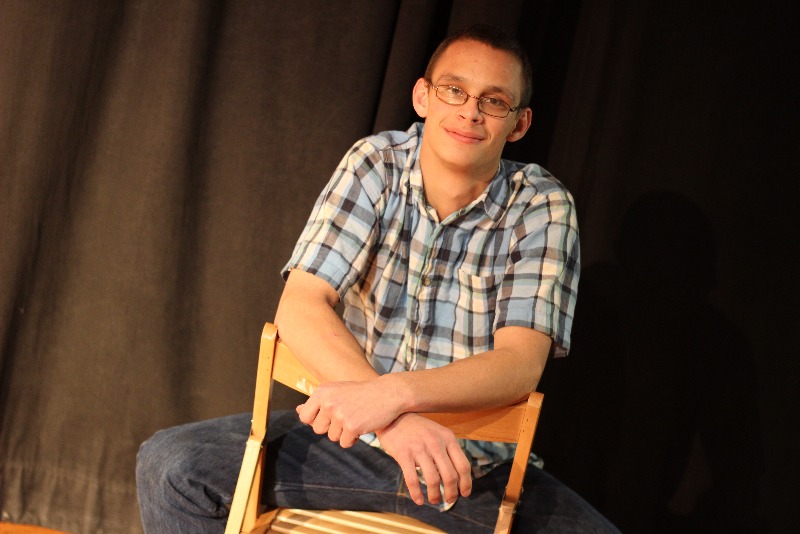 Steven Davidson was born on July 30, 1997, to his dad Kris and mom Lisa. He has an older sister named Errika and two younger brothers: Kody and Tyler. Steven has been fast and furious in getting through high school and is one of the two Central Lyon seniors that are going to be graduating on Dec. 17.
This year Steven has a full schedule as he wraps up his senior year in one semester. He is taking economics, government, physics, and college comp, is a member of the journalism staff, and does work study at Dusty's Auto Body here in Rock Rapids. His favorite classes he is taking this year are journalism and physics. After graduating in December, Steven plans to work until next fall, attend college, ROTC in college, and hopefully one day become a pilot for the Air Force.
When not studying or working, Steven doesn't have trouble keeping busy. In the community, he participates in the Peach Lutheran Church LYC. At home he enjoys watching his favorite TV show "NCIS" or his favorite movie "Pulp Fiction." He also likes to listen to country and rock music, and his favorite color is blue. Steven's favorite author is Brad Meltzer; he loves to read any one of Meltzer's works. He also loves any meal that includes meat and potatoes.
Steven's favorite high school memory was freshman year when he convinced Monica that there is such a thing as a "muffler belt." Steven's advice to underclassmen is "Study and TAKE COLLEGE COMPOSITION senior year; it is a hard class but suck it up." If he could spend one day with anyone, Steven said it would be, "My grandpa on my dad's side. He died when I was younger and I miss him." In ten years, Steven sees himself working as a pilot for the Air Force, married, with a kid or two. Good luck in the future, Steven!
By: Shaylee Struckman