Sydney Petersen
Best Smile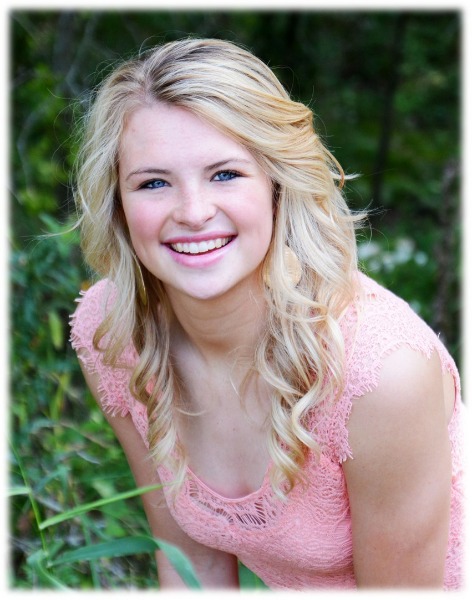 Sydney Petersen was born on the 24th of September, 1996. Her family consists of her mom, Jill; her dad, Carl; and her 3 sisters, Elle, Adelyn, and Isabelle.
Sydney has been extremely active during high school. She has participated in volleyball, basketball, golf, choir, jazz choir, swing choir, TATU, mock trial, large group speech, international club, and been part of the all-school play's stage crew.
Along with her many extracurricular activities, Sydney has kept a busy class schedule throughout high school. During her senior year, she is taking government, economics, ceramics, college composition, human anatomy and physiology, medical terminology, speech, sociology, single survival, and choir.
In the community, Sydney works within respite care, and has volunteered in the past to help with Vacation Bible School. She also has gone on a mission trip to Tennessee.
But it's not all work for this senior; some of her favorite things include the movie "Dumb and Dumber," country and pop music, and the color aqua. Her favorite book is "The Giver," and her favorite TV show is "Cold Case Files."
As for her future, she plans on attending the University of South Dakota next fall, with a major in health sciences. She sees herself eventually having a family and working at a hospital.
If she could spend a day with anyone, dead or alive, Sydney would choose her uncle Russell, who died when she was five.
Her favorite high school memory is making it to the state volleyball tournament. To the underclassmen, she says to live in the moment, high school is done before you know it, cherish it.
By:Jacob Tilstra