Tanner Robertson
T-Rob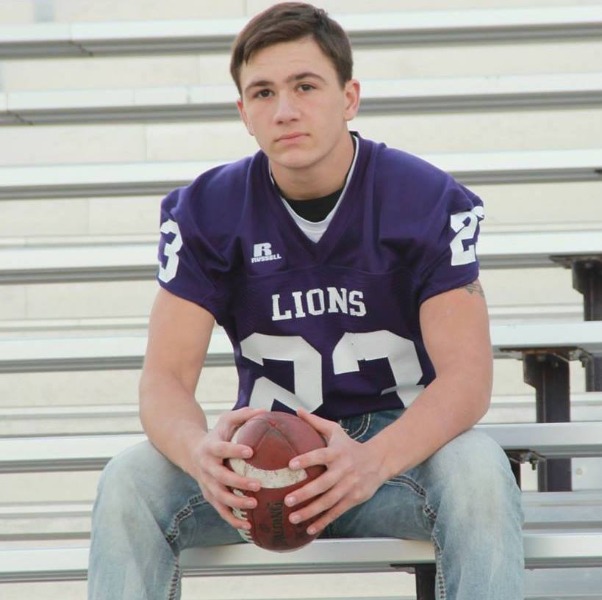 Tanner Levi Robertson was born on March 3, 1997. His family consists of his parents Mandy Roberston-Kliever, Charles Robertson, and his three brothers Dylan, Carter, and Harison.
As a senior T-Rob is taking economics, government, college composition, welding, choir, novel, and woods. He has participated in football, wrestling, basketball, baseball, and golf. While not in sports, he has participated in the FFA and was in the musical for the first time this year. He also helped down at the dinner theatre with the FFA. Outside of school Tanner has worked at Simply Said, Bob Ladd's farm, and Pizza Ranch. Tanner is also in a youth group at the Faith Baptist Church.
Tanner's favorites include "Anchorman 2," country music, the color aquamarine, and "The Guinness Book of World Records." When he gets hungry, his comfort food is chicken enchiladas. After he is done with all of his athletic and other activities, Tanner likes to sit down and watch "Pawn Stars," "That 70s Show" and other shows on The History Channel. If he was able to spend a single day with someone, it would be Makayla DeJong because she is his favorite person.
After high school Tanner would like to see himself joining the Marines. After his tour of duty he hopes to go to college and get a business degree. With his degree he would like to open an auto shop or a construction business.
His most memorable moment from high school is playing football. To all the underclassmen out there he would like to say: "Time flies while you're in high school, so appreciate every second you have doing sports and advancing your education."