Rebecca Bickerstaff
Most School Spirit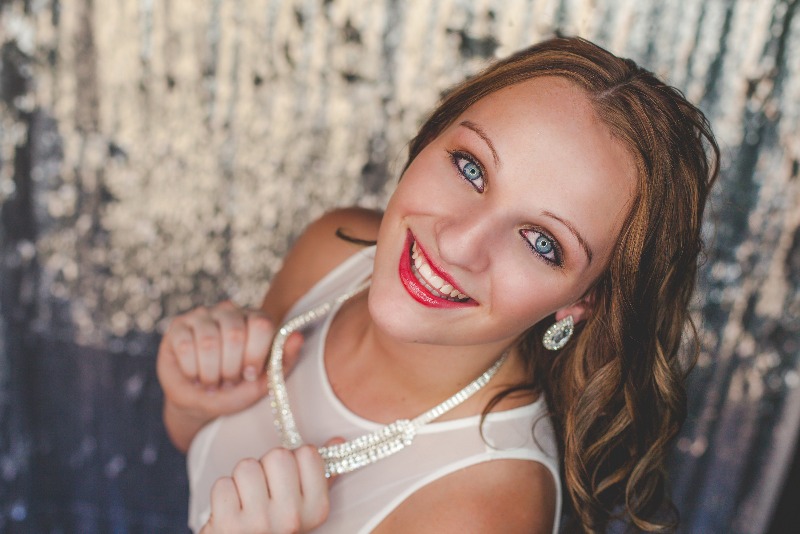 On January 4, 1997, Bob and Stephanie Bickerstaff welcomed their daughter, Rebecca Bickerstaff, into the world. Becca also lives with her brothers, Matt and Bryce, and her sister-in-law, Hailey.
Becca's extracurricular schedule reinforces her candidacy for Most School Spirit. She has been the wrestling cheer and flag corps captain for 3 years. She is also actively involved in volleyball, dance team, jazz choir, and swing choir. As for her schooling, Becca is diligently working towards her future. She is in anatomy and physiology along with NCC's Anatomy & Physiology I, Lab I, and medical terminology. To help familiarize herself with medical care, Becca works part time as a CNA at Lyon Manor.
On a free day, Becca may watch her favorite movie, "Titanic," or go out with her boyfriend and enjoy some cheesecake. After she graduates high school, she will attend NCC during the 2015 fall for radiology and become certified in EMT work. We asked Becca if she had any words of wisdom for the underclassmen.
She told us, "Keep your head high, keep your chip up, and most importantly to keep smiling. Life is a beautiful thing, and there is so much to smile about."
By: Chastity Henrichs