Shaylee Struckman
Best Personality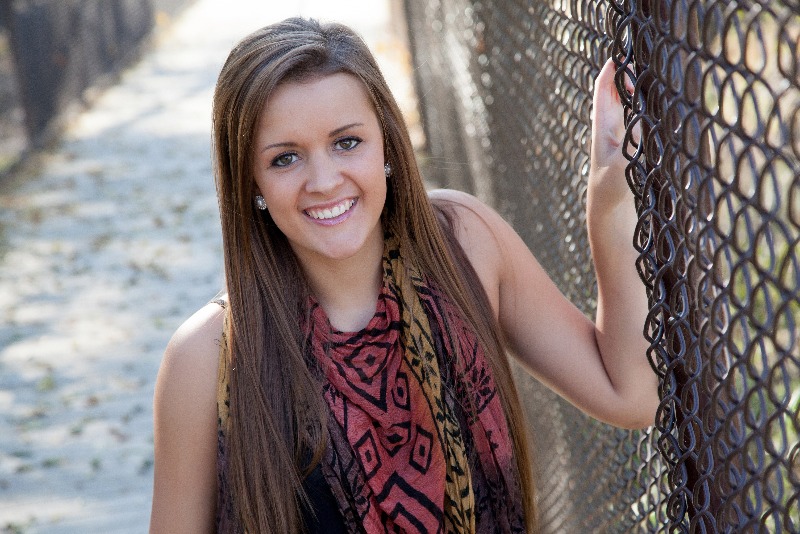 The date is May 7, 1996. A girl is born. She is the firstborn of her parents Shannen and Shauna Struckman. Shannen holds the infant and proclaims simply, "Shaylee. We will call her Shaylee." Fast forward about 18 years, and you have present day Shaylee Struckman, who is a senior at Central Lyon.
Shaylee is the oldest amongst her sisters Summer, Shania, Shyanne, Sienna, and her brother Sawyer. Try saying that five times fast.
Shaylee has participated in such a wide array of activities over the past few years that you can't count them all on your hands. She has excelled in track, basketball, volleyball, International Club, TATU, large group speech, plays and musicals, jazz choir, swing choir, and is the secretary of the National Honor Society. She's also a member of the FRED youth group at Seventh Day Adventist Church in Sioux Falls.
Shaylee's main classes consist of choir, anatomy & physiology, government, economics, Novel I, public speaking, college composition, Composition I, ceramics, Journalism I, and work study.
On an off day, Shaylee might watch "God's Not Dead," or even listen to some Christian or country music. She also has an appreciation for the color orange, tacos, ceramics, government, "Last Man Standing," and working hard.
Though she may still be deciding on a major, Shaylee hopes to attend Northwestern or SDSU somewhere in the future. She has received honors and scholarships from the National Honor Society and Academic All-Conference/Academic All-State for volleyball. In ten years, she hopes to be married and raising a few kids.
As far as advice goes, Shaylee says, "Work hard in everything you do and be kind to everyone. You don't know what they're going through."
By: Emma Jones