Devon Henrickson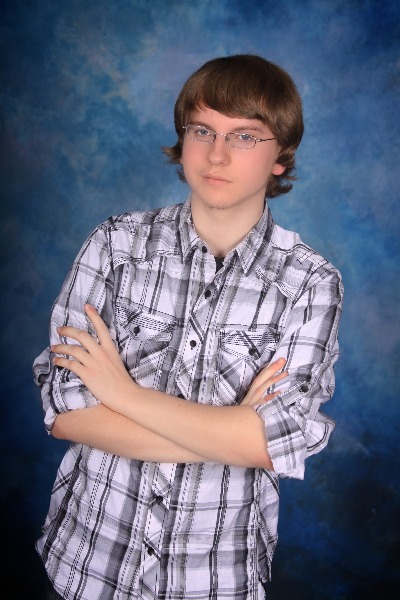 If your robot is experiencing technical difficulties, Devon Henriksn might be the perfect person to fix it. Devon is a two year member of the Central Lyon Robotics team, is currently taking Intro to Engineering, and recently built his own computer.
Robotics also plays a part in Devon's favorite high school memory: going to super-regionals in Robotics and getting to see the incredible amount of work teams put titogether in their robots.
Inside school, Devon is currently taking classes in Algebra II, psychology, government, economics, art, Novel I, Spanish IV, Principles of Engineering, and college composition. His favorite classes are those in math, English, and history.
Other favorites of Devon's include the movie "American Sniper," heavy metal music, the color orange, the book "Of Mice and Men," the TV show "The Walking Dead," and mashed potatoes.
Next Year, Devon plans on pursuing a major in Computer Science or Software Engineering next year at Iowa State. While at Iowa State, Devon hopes that he'll be able to make as many friends as possible before graduating and starting his career. Devon hopes to travel the world and potentially live inside of Germany.
If Devon could hang out with anyone for one day, he would hang out with his friend Crystal, who lives in Texas. She's one of Devon's best friends, and they know each other forward and backward. They've known each other for 6 years and haven't met personally due to the distance, but they are very excited to meet and hang out.
For advice, Devon tells younger classmen not to take the easy classes; you'll regret in the long run.
By: Jacob Tilstra