Ivy Sieperda
Best dressed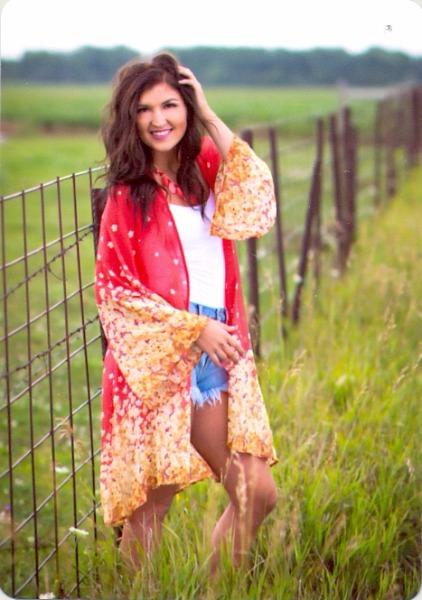 Ivy Sieperda was brought into this world on December 8, 1996, to her father Scott and Amy, alongside her sister, Sabrina, and brother, Hunter.
Ivy has been an active participant in basketball, volleyball, softball, track, choir, swing choir, jazz choir, and reader's theater and has been vice-president of International Club for three years. If that isn't impressive, nothing is.
Along with all of that, she's also a senior RCYF member and a respite care provider. She works at Kid's Club during the summer and teaches Sunday school and Vacation Bible School. For school, she takes calculus, government, economics, and foundations of education, painting, and human anatomy.
Ivy's favorites include, but are not limited to, the movie "Sweet Home Alabama," Christian music, the color orange, the book "Heaven is For Real," Chinese food, and the TV show "Bones."
She plans on playing softball at her four-year college. Later down the line, she wants to be married with children. Ivy's most memorable moment in high school is winning a state championship with her best friends and basketball teammates.
Since Ivy never got to meet her grandmother Alice, she would like to spend a day with her although she's already one of her biggest role models in life.
As far as advice goes, Ivy says, "Get involved with as many things as you can! Central Lyon has so much to offer and great teachers and people, so get involved! You will not regret it."
By: Emma Jones