Hannah Klocko
Most Likely to Marry Rich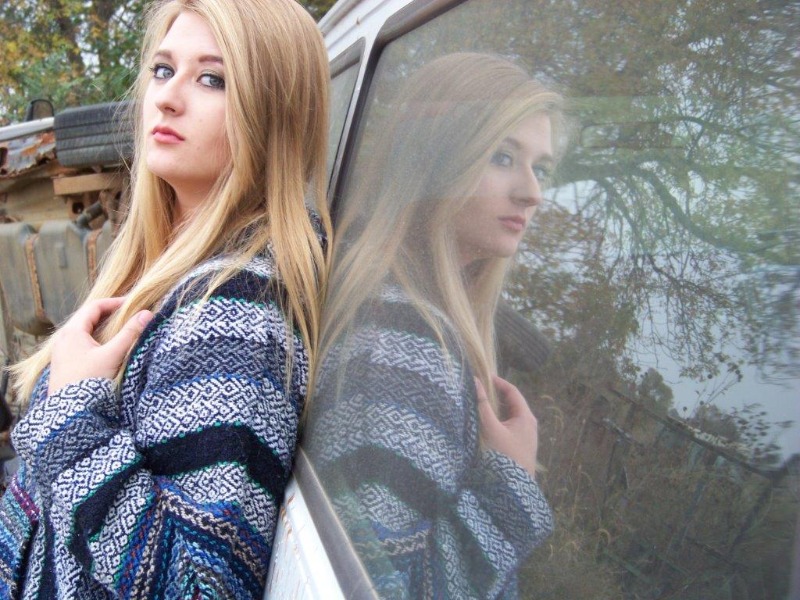 On May 21, 1998, George and Dee Klocko welcomed a baby girl who became the young woman we know as Hannah. Today, her family also includes her younger sister Mollee and her dog Bailey.
Hannah is a football and basketball cheerleader, participates in competition cheer and large group speech, and is in both jazz and swing choir. She was in last year's fall musical, and has been a member of the color guard for all four years.
Her senior year classes include band, choir, speech, Spanish II, economics and government, psychology, and college composition. She hasn't figured out what she is going to do exactly, but in ten years, she sees herself with a job she loves and just being happy.
Her favorite movie is "Straight Outta Compton" and she listens to all kinds of music. She enjoys reading the "House of Night" series and watching the popular CW show, "The Vampire Diaries." Her favorite subject is choir and her favorite color is grey. She loves going to Olive Garden for their chicken and gnocci soup.
Hannah doesn't have a specific high school moment she finds most memorable. She says whether it's football or competition, cheering with her squad is her favorite part.
She would spend a day with Beyoncé because she is hardworking, has earned everything she got, and is, in Klocko's opinion, a musical genius.
Her advice to underclassmen? "Just be yourself and don't worry about what others think of you. Just appreciate the little things." Nice!
~written by Anya G