Lacey Poppinga
Most Musical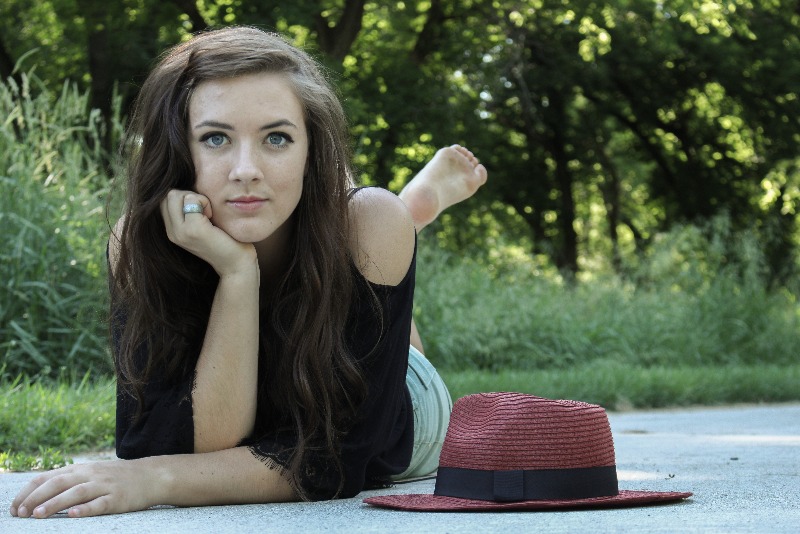 On July 14, 1998, Jeff and Lori Poppinga welcomed another child into the world, a girl whom they named Elasa. Lacey was born with four older siblings awaiting her arrival: JP, Kezia, Tirzah, and Jericho. She is the exact middle child, so she also has four younger siblings: Justus, Jadon, Selah, and Gracia. Her family also includes two cats, Rhino and Nala.
Lacey has participated in many different activities throughout high school. She's a soprano in choir, jazz choir, and swing choir, and plays the clarinet in band. She was also in Jazz Band II. She's been on the stage in the fall musicals and the May Term plays. Her acting has also gone into competition Speech and her talent got her to All State Speech.
Outside of school, she goes to FRED youth group and volunteers at AWANA. She can be found working at Sunshine Foods or Rosie's.
This year, she is continuing band and choir, and has added psychology, college composition, and a math class. The most memorable part of high school comes from this year: 6th hour study hall with Taylor G and Mitch R.
Her favorite movie is "McFarland" and her favorite TV show is "Scrubs." Her favorite color is white and she likes John Grisham's book "Time to Kill"." Her favorite subjects are choir and history, and she loves super cheesy mac 'n' cheese.
In the future, she wants to go to college for a career in music, and possibly music therapy, and will hopefully be producing her own music in ten years.
She enjoys listening to and singing along with Twenty One Pilots, and her favorite song by that band is "Migraine." She would choose to spend one day with them, if she could.
Lacey's words of advice to the underclassmen? "Don't worry about everyone else and what they think. Focus on doing well in school and finding yourself." Good luck in the future, Elasa.
~written by Anya G