Trysten Ramsey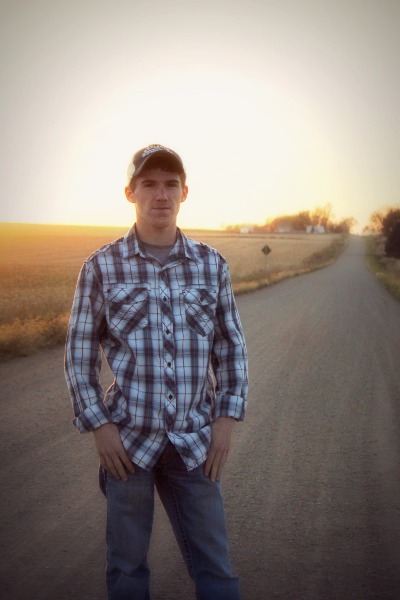 On July 20, 1997, a loving family welcomed Trysten Ramsey into the world. Trysten has a large support system behind him with a big family! His parents are Nate Robinson and Teresa Robinson. He has two sisters, Alexis Ramsey and Morgan Robinson. His brothers are Joey Kamm, Dustyn Ramsey, and Nathan Robinson. To top off the family, he has a German Shepard named Diesel.
Throughout his high school career he has been very busy. He participated in track his junior year. For his senior year he is taking all his classes that he will need to graduate early. These classes are economy, government, and also reading American lit.
Trysten not only keeps busy by doing school work; he also has numerous favorites that round out his character! His favorite movie is either "8 Seconds" or "Lonesome Dove." He likes to listen to country music and read the book "American Sniper" and eat Italian food. His favorite color is blue and enjoys the subject science. His favorite thing to do on Sundays is hang out with his family that usually comes over; they play games and eat supper together. On Sundays you could possibly find Trysten watching "Beyond Scared Straight" or "Impractical Jokers."
After he graduates high school, he will either go to Iowa Lakes Community College for environmental studies or NCC for construction technology. After that he would like to find a good, steady job. In ten years he wants to be working and still be around Rock Rapids because he hopes to work with his dad.
His favorite memory in high school was prom of 2015. He had a great time with his friends at after prom and enjoyed hanging out on the bumper cars. If he had to give advice to underclassmen, it would be to do your work. Do not wait until the last minute because then you will be fighting to graduate.
If Trysten could spend one day with someone, it would be his papa. He would love to have one more day with him because he didn't have the chance to see him much or say goodbye, and he loved him before he passed away.
Good luck in the future!
~written byJenessa H