Felicia Van Vehldhuizen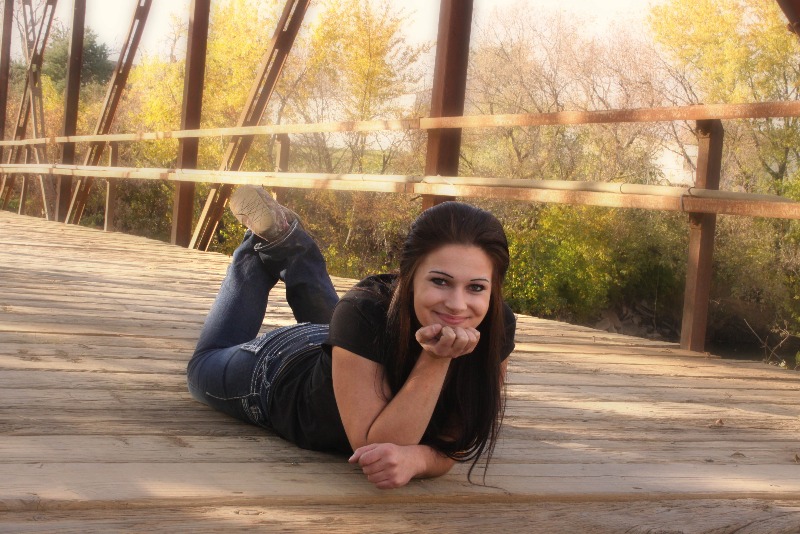 What were you doing on September 5, 1997? Well, if you are a Van Veldhuizen, you were probably celebrating the arrival of Felicia Beth. Those celebrating include her parents, her brothers Steve, Preston, Derek, and Kent, and her sister Sarah. Today, her family also includes her two dogs, Jazmyn and Mitzi.
This year, Felicia takes Algebra II, independent art study, speech, today's family, government, economics, and college composition. She is responsible for the painting in the commons and the painting currently in progress in the new weight room.
Felicia enjoys listening to Daughtry, Lifehouse, country, and other assorted music. Her favorite colors are turquoise and pastels. Her favorite food would have to be either steak or fried zucchini with Lawry's, cheese, and bacon bits on top.
Felicia plans to save up money so she can go to college, which is where she sees herself in ten years. Her most memorable high school moment were the "heart-touching Veterans' Day assemblies". Her advice to underclassmen: get as many credits in as possible before your senior year.
If she could spend one day with someone, she would choose her grandparents. She didn't get the chance to get to know them like her siblings did, and she feels it would be an emotional experience, but feels like they'd be able to pick up where they left off. She can still remember their faces, despite it being so long. She says that there will always be an imprint of them in her heart and mind.
~written by Anya G