Kathryn Vanden Top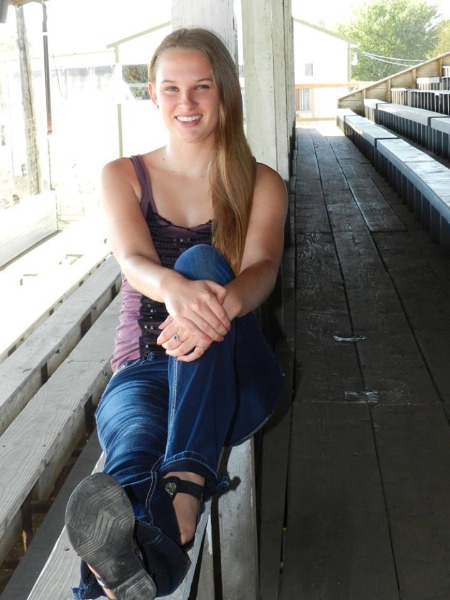 Kathryn Vanden Top, born October 13, 1997, is one of this week's senior spotlight. Her family includes her dad, Rodney, her mom Brenda, her oldest brother, Josh, her sister-in-law, Heidi, and her older brother, Travis.
In school this year she is very busy, participating in JV football cheerleading for 1 year, varsity basketball cheerleading for 3 years, dance team for 1 year, and the musical, both helping backstage and in the sound booth. She has also been in band, choir, and Jazz Band II for 1 year. Her classes for first semester include drawing, choir, ceramics, AP calculus, AP Spanish, economics, and college composition. For second semester she is planning on taking journalism, choir, art appreciation, AP calculus, AP Spanish, government, sculpture, and painting. Her most memorable moment in high school was the senior band and choir trip to Florida.
Outside of school she attends Sr. RCYF at Frist Reformed Church, she works at Kids Club in Rock Rapids, and she attends Girls league at First Reformed Church. She is also the VBS Crew Leader and she also helps with her Sunday school. After she completes high school, she is planning on studying graphic design, but she is unsure what college she will attend. In ten years she doesn't really know where she will be but hopes to have a job and a family-oriented house.
If she could spend a day with anyone, she would choose to be with her aunt Mary because she died when Kathryn was young, and Kathryn would like to meet her as people have always said good things to her.
Kathryn's parting words of wisdom to underclassmen are: "Always remember who you are and be true to yourself."
~written by Danny K